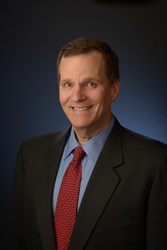 The failure to properly diagnose and treat Lyme disease is affecting many people's lives in the United States
Baltimore, Maryland (PRWEB) February 11, 2014
MedicalMalpracticeLawyers.com has consistently received many inquiries from people throughout the United States regarding the misdiagnosis or the negligent treatment of their Lyme disease. Since the Spring of 2013, however, we have experienced an increasing number of Lyme disease inquiries from very ill and often depressed chronic Lyme disease sufferers.
While it is not clear to us why we have experienced a sharp uptick in Lyme disease inquiries, it is clear that there are many people throughout the United States who are chronically very sick from what they have been told is Lyme disease.
"Many people who have contacted us have complained that their Lyme disease diagnosis was either delayed or faulty because their primary health care providers failed to test them for Lyme disease or failed to appropriately treat their disease once the diagnosis was made," advises Jeff E. Messing, spokesman for MedicalMalpracticeLawyers.com. "We are fearful that there are a lot of people whose lives have been drastically disrupted due to Lyme disease who did not receive the proper or timely treatment."
The most obvious cases of Lyme disease medical malpractice are those where a Lyme disease test was ordered and was reported to the doctor as positive, but the positive result was not told to the patient or the appropriate treatment was not timely started.
It is often difficult to find a local medical malpractice lawyer to investigate a Lyme disease medical malpractice claim and to represent the harmed patient, if appropriate. We at MedicalMalpracticeLawyers.com may be able to assist such persons by connecting them with a local medical malpractice lawyer in their U.S. state who may assist them with their Lyme disease claim.
About Us: MedicalMalpracticeLawyers.com is the premier free website connecting victims of medical malpractice throughout the United States with medical malpractice lawyers in their state who may assist them with their claims.
MedicalMalpracticeLawyers.com's blog provides useful and timely information regarding medical malpractice issues and other interesting and relevant information on a daily basis, having published more than 1,000 daily consecutive blogs.