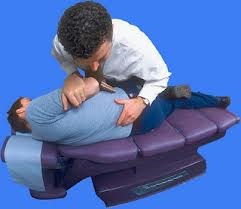 Work related injuries vary in severity and the consultation will be the best way to find out whether the patient is in need of further treatment.
Sugar Land, Texas (PRWEB) February 02, 2014
In a bid to increase awareness regarding work related injuries in Sugarland, Texas; the Sugarland Health Center has introduced a new offer for a free exam and consultation.
This new offer was announced in order to encourage people who work in an office environment to find out how much damage their bodies have sustained. The spokesperson for the Sugarland Health Center released a statement saying, "The Sugarland Health Center will not only provide a consultation but also run an exam that will identify the pain and stop it from spreading throughout the body."
Since this offer has been introduced for working individuals, the Sugarland Health center is offering it in extended hours so it can be availed after office hours. Additionally, the exam will not run more than 1 hour making it easier to take time out for this important appointment.
"Most employees don't give a second thought to the pain they've been feeling because of the low amount of activity in their jobs and write it off as tiredness. Since these jobs are mostly low activity, there is a common misconception that there is no risk of injury."
Work related injuries have become increasingly common due to the repetitive actions associated with typing on the keyboard and other similar activities. The problem areas for an employee working a sedentary job are the Lungs, Head, Hands, Spine, Eyes, Skeleton and Skin. All of these will be covered at the Sugar Land Health Center during the free exam.
The consultation will educate people about the way they can alleviate the pain that they've been feeling. Additionally, they will also be given recommendations on posture, amount of activity and other factors that affect their health.
The Sugarland Health Center is chiropractic and will recommend a holistic approach towards the treatment of the ailment. Chiropractic treatment will make use of pain management techniques and rehabilitation exercises which can be done at work or after in order to relieve pain. "Since there is no surgical procedure involved, such as those used in order to correct RSIs such as Carpal tunnel, the patient will not have to take time off work. The Sugarland Health Center makes use of completely non-invasive methods in order to treat pain.
About the Sugarland Health Center:
The Sugarland Health Center was started by Doctor Steve Harris in Sugar Land Texas. The health center offers chiropractic services to individuals looking for non-invasive pain relief procedures that don't make use of narcotics during treatment. The chiropractic facility was opened in Sugar Land Texas which is known as the "Healthiest city in Texas" and has been able to contribute greatly towards maintaining its position. The aim of the Sugarland Health Center is to not only reduce the dependency on medication for pain relief but also increase awareness of a holistic approach as effective pain relief treatment.
Contact Address:
3425 Highway 6
Suite 101
Sugarland, Texas 77478.
Phone: (281) 968-5314
Website: http://www.sugarlandhealthcenter.com/