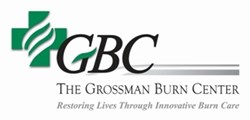 West Hills, CA (PRWEB) February 02, 2014
Scalds - A Burning Issue
Scald injuries are painful and require prolonged treatment. They may result in lifelong scarring and even death. Prevention of scalds is always preferable to treatment and can be accomplished through simple changes in behavior and the home environment.
In conjunction with Burn Awareness Week, the American Burn Association and the Grossman Burn Center is providing information relating to scald burns for use in your own communities.
Annually in the United States and Canada, over 500,000 people receive medical treatment for burn injuries. Roughly have of these injuries are scalds. 44% of the burns seen at the Grossman Burn Center are from scalds. Most burns occur in the home, usually in the kitchen or bathroom.
"Infants infants, older adults and people with disabilities are high risk for scald burns. These groups are also more likely to require hospitalization, suffer complications and experience a difficult recovery" says Dr. Peter H. Grossman, Medical Director of the Grossman Burn Centers."Most burn injuries occur in the person's own home and the vast majority of these injuries could have easily been prevented."
Scalds can be prevented through increased awareness of scald hazards and by making simple environmental or behavioral changes. These include providing a "kid-safe" zone while preparing and serving hot foods and beverages, and lowering the water heater thermostat to deliver water at a temperature not to exceed 120 degrees.
About Grossman Burn Centers:
Founded in 1969 by Dr. A. Richard Grossman, the Grossman Burn Center is the largest plastic surgery-based burn practice in the western United States. Headquartered at West Hills Hospital, the Grossman Burn Center has facilities at West Hills Hospital, West Hills, CA; San Joaquin Community Hospital, Bakersfield, CA; St. Luke's Medical Center, Phoenix, AZ, and Research Medical Center, Kansas City, MO. Renowned for expertise in providing acute and reconstructive burn care, rehabilitation and post-treatment emotional and psychological support, GBC has received global recognition for its treatment of some of the most difficult and high-profile burn cases in the world. For more information: http://www.grossmanburncenter.com.
Contact: Cathy Butter, Communications Director, Grossman Burn Center at West Hills Hospital (818) 676-4736