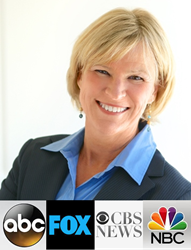 ...many executives predict talent shortages across key business units, such as research and development (R&D) and executive leadership—which are needed to drive innovation and growth. ~ Deloitte Consulting LLP
Denver, CO (PRWEB) February 03, 2014
Age discrimination has affected over 1 million people 50+ years old. This large group have become invisible to the national unemployment statistics. They are presumed retired, however, nothing could be further from the truth. The large majority is comprised of some of our economy's most highly talented personnel who have been working hard in their search to re-enter the job market. Yet too many find themselves stonewalled by today's rampant age discrimination.
On the other end of the spectrum we find ourselves in a War for Talent according to the Harvard Business Review. The winners in this talent war will be rewarded just as Microsoft, Apple and Google were rewarded in the Information Age. In a recent study by Deloitte Consulting LLP, companies listed 'finding top talent' as the number one factor affecting growth.
The study shares several key findings that affect the highly experienced job seekers. For instance, one key finding showed high unemployment is actually leaving a talent shortage. Another finding shared that executives who participated in the survey believe "developing leaders and succession planning" is currently both a top concern and a top talent priority."
Oddly, the companies in this study seem to be searching for exactly what these seasoned Job seekers have to offer, wisdom, experience, skills, knowledge and passion. So Interview Academy's CEO & Founder, Gail Palubiak, will tackle this issue head on in this free webinar to give job seekers a deeper understanding of what stands in their way. As well as practical steps they can take to avoid becoming a victim of this economic crisis.
About Interview Academy
Think of it as Interview 401. Interview Academy provides higher education designed to help people regain their self-confidence in today's competitive job market. Throw away those old-school, conventional interviewing tactics that are inadequate in today's hyper-competitive world. Enter the modern world with Interview Academy.org. Interview Academy will help you ace your next job interview and land your dream job through interview development and effective resume strategies. For more information, go to our website at http://www.interviewacademy.org.
Gail Palubiak can be reached at gail(at)interviewacademy(dot)org.