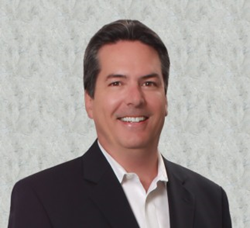 VidCoaching.Com is the premiere destination for education and coaching related to online video marketing of your business or brand.
Washington DC (PRWEB) February 05, 2014
Greg S Reid, Sharon Lechter and Kenn Renner released a new video describing their business and best industry practices. The video is meant to describe the business and industry best practices for Motivational Speakers San Diego CA.
Filmmaker and Motivational Speaker Greg S. Reid is a #1 best-selling author, entrepreneur, and the CEO of several successful corporations, who has dedicated his life to helping others achieve the ultimate fulfillment of finding and living a life of purpose. His unique style has made him a highly sought-after Keynote Speaker for Corporations, Universities and Charitable organizations alike. In his latest projects: Think and Grow Rich: Three Feet From Gold – Turn your Obstacles into Opportunities (co-authored with Sharon Lechter) and the coveted Road to Riches program, Greg has been gifted the opportunity to follow in Napoleon's famous footsteps by sitting down with leaders of the day to discover how they persevered through challenging times.
Sharon is an entrepreneur, author, philanthropist, educator, international speaker, licensed CPA and mother. She has been a pioneer in developing new technologies to bring education into children's lives in ways that are innovative, challenging and fun, and remains committed to education particularly financial literacy. A life-long education advocate, Sharon Lechter is the founder of Pay Your Family First, a financial education organization, and YOUTHpreneur, an innovative new way to spark the entrepreneurial spirit in our children. In 2008 Sharon was appointed to the first Presidents Advisory Council on Financial Literacy. She and the 18 other members of the council, selectively appointed by President Bush, continue to serve President Obama and advise him on the need for financial literacy education.
Kenn Renner is a nationally known speaker, author, investor, and entrepreneur. He is a Real Estate Expert with over thirty years of experience. He has closed over $275 million in residential real estate sales and finance transactions since 1983 as a top producing real estate broker in the Austin area (this includes $125 Million in residential home sales since 2005 involving over six hundred properties). Kenn has personally purchased and sold over 100 properties and was ranked as one of the top five real estate brokers in volume sales in 2005, 2006, and 2007 by the Austin Business Journal. He is the author of four nationally published books, several booklets, news columns and articles. A highly respected entrepreneur, Mr. Renner produced over 700 videos, created and owns the number one ranked Real Estate Video Channel in the nation having over 11 million views (kennrenner.tv). Kenn is a nationally known seminar speaker on the subject of video marketing, achievement, real estate, and finance as well as a State of Texas Mandatory Continuing Education Instructor.
To know more about motivational speakers in San Diego, CA, call them at (512) 423-5626 for your next event or visit them at their website at http://www.vidcoaching.com.