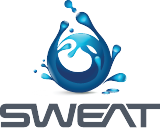 A sedentary or inactive lifestyle is a prescription for heart disease.
Dallas, Texas (PRWEB) February 01, 2014
The personal trainers at SWEAT, a gym located in the Highland Park and Univeristy Park area of Dallas, provide heart healthy exercise and nutrition tips to clients all year round. SWEAT clients can receive personalized training from experienced personal trainers, some of whom are also certified by the Integrative Institute of Nutrition in New York.
SWEAT believes exercise and nutrition go hand-in-hand when it comes to reducing risk factors for heart disease. "We have seen clients who are on all sorts of medication for blood pressure, cholesterol, etc.," says Highland Park personal trainer Katie Corkill. "By changing their nutrition and exercising regularly, they've been able to get off those meds." (Note: Always consult a physician before making changes to or getting off of prescribed medications.)
Exercise is the first component of heart disease risk and prevention. "A sedentary or inactive lifestyle is a prescription for heart disease," says Corkill. According to the Centers for Disease Control, physical inactivity is one of the top risk factors for heart disease (along with high blood pressure, obesity, smoking and high cholesterol), but it is something you have control over. There are many heart healthy benefits of regular exercise, especially aerobic (cardio) exercise.
Exercise strengthens the heart and cardiovascular system, lowers blood pressure and cholesterol, improves circulation, reduces body fat, lowers stress and helps to manage blood sugar.
Highland Park Personal Trainer Recommends Diet and Nutrition for Maintaining Heart Health
According to the American Heart Association, adults should get at least 150 minutes per week (30 minutes per day) of moderate exercise or 75 minutes per week of vigorous exercise. A well rounded, heart healthy exercise routine includes aerobic (cardio) exercise and strength and resistance training. SWEAT encourages both cardio and strength with a focus on circuit training.
Exercise is just one piece of the puzzle. "The bottom line is that you can be fit and trim from working out, but if you have poor nutrition, you are still setting yourself up for heart disease," says Corkill.
SWEAT teaches clients that healthy nutrition isn't about focusing on low-fat, low-calorie foods, but rather on eating whole foods. What defines whole foods? "Whole foods are foods in their most natural state -- no processed foods and no fast foods," says Corkill. "If you eat at restaurants, watch what you order. Take time to place a special order; ask for sauces on the side and request that your meat be dry grilled."
When shopping for healthy foods, Corkill gives this tip: "Look at the ingredients label. If you can't read the ingredients on the label, you probably shouldn't be eating it."
By incorporating exercise and healthy nutrition into their daily lives, Americans can significantly reduce their individual risk factors for heart disease.
About SWEAT
SWEAT is an upscale, high-energy, industrial-style workout environment unmatched in providing a unique and comprehensive fitness experience in a sophisticated setting for individuals who are passionate about fitness. SWEAT will keep a constant pulse on the ever-changing trends in the fitness industry, ensuring that members always are current with the latest research in fitness technology. SWEAT is located in the legendary Inwood Village shopping center.