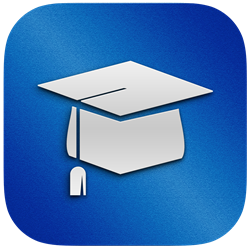 This way, students won't have to waste money on SAT classes they can't attend to due to their busy high school schedules.
Venice, CA (PRWEB) January 31, 2014
TestMax's most recent app, SATMax, is the first and only comprehensive SAT course available for download in the Apple App Store. Not only is it the most affordable SAT prep course on the market at just under $100, but it now also has a subscription model that allows students to prepare for the SAT on a pay-as-you-go-basis.
A subscription to SATMax will give students access to the entire app for just $9.99 per month. TestMax believes a subscription model for an SAT course will further revolutionize the way high school students prepare for the exam. Not only will they be able to study based on their own schedule, but they can also try out the full course with little-to-no risk.
"If a student has a full plate of courses and extra curricular activities for an upcoming month, they can choose to pause their subscription and wait until their schedule has freed up," says Mehran Ebadolahi, CEO of TestMax. "This way, students won't have to waste money on SAT classes they can't attend to due to their busy high school schedules."
Moreover, if a student feels they only need a quick refresher course or just a few more months of studying, they can subscribe to SATMax and unsubscribe when they are done, all at hundreds of dollars less than traditional SAT prep options.
TestMax understands that every student is different and wants to give students an opportunity to see if SATMax works for them. Therein lies the beauty of SATMax's subscription model. Now students can subscribe for a month and if they feel they prefer a different style, they've lost a total of $9.99 as opposed to hundreds of dollars with the traditional, non-refundable, in-class SAT course.
This monthly subscription model gives students full access to all the SATMax resources, including video lessons, flashcards, course calendar, college finder, and message boards. While SATMax is a remote learning experience, students are not alone. By utilizing the SATMax message boards, students can discuss specific questions with each other and with SATMax's world-class instructors through live in-app message board discussions.
Students using the content found in SATMax have raised their score by an average of 300 points on the exam. Ultimately, SATMax is a portable, personal SAT tutor, allowing students to customize their SAT prep not only by honing in on their specific needs, but also by now offering students the flexibility to pay-as-they-go.