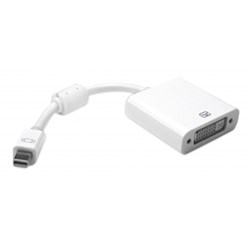 (PRWEB) February 03, 2014
Recently, Hiconn Electronics, the world's leading adapter manufacturer and retailer, has released its new assortment of USB 3.0 to Gigabit Ethernet NIC Network Adapters. In addition, the company has updated its product category and launched a special offer on these items. They are now available at discounted prices, up to 30% off.
According to the CEO of the company, its brand new USB 3.0 to Gigabit Ethernet NIC Network Adapters are now hot in the global market. Before the end of this month, all clients who place an order at its website can enjoy the special offer.
Some detailed information about the company's fresh adapters is as follows:
--Compliant with Universal Serial Bus 3.0 Specification, Revision 1.0
--Compatible with USB Specification, Revision 2.0
--Supports full duplex operation with IEEE 802.3x flow control and half duplex operation with back-pressure flow control
--Compatible with IEEE 802.3, IEEE 802.3u, IEEE 802.3ab
--Supports IEEE 802.3az (Energy Efficient Ethernet)
--Supports IPv4/IPv6 packet Checksum Offload Engine (COE) to reduce CPU loading, including IPv4 IP/TCP/UDP/ICMP/IGMP & IPv6 TCP/UDP/ICMPv6 checksum check & generation
--Supports crossover detection and auto-correction
--Supports advanced link down power saving when Ethernet cable is unplugged
--Supports Wake-on-LAN
--LEDs indicate the status of Power status and Ethernet connection
--Supports Windows 2000 /XP /Vista/7/ 8 (32/64-bit), Mac OS 9.x or higher
"We are excited to release our latest range of USB 3.0 to Gigabit Ethernet NIC Network Adapters. Now, all of them are offered at affordable prices. We have listed their detailed information at our website. Along with that, 24/7 customer service is provided," the CEO says.
About Hiconn Electronics
Hiconn Electronics (Shenzhen Hiconn Electronics Co. Ltd.) is devoted to designing and manufacturing a wide range of connection cables and customized cable assemblies, offering many HDMI cables, VGA cables, SATA cables, USB cables, 1394 cables, DVI cables, SCSI (Small Computer System Interface) and more. For more information, please visit http://www.hiconn.net/.
Contact Person: James Yin (Sales Director)
Company Name: Shenzhen Hiconn Electronics Co., Ltd.
Address: Shenghua Building., Xixiang Road., Baoan District, Shenzhen, Guangdong Province, China
Zip Code: 518102
Tel: +86-755-8109 8345
Fax:+86-755-2779 3497