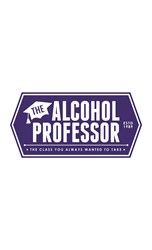 What to drink from each home team — all winners from the New York International Beverage Competitions.
New York, NY (PRWEB) February 01, 2014
The Alcohol Professor presents its best of what to drink for the Super Bowl.
Pregame:
Breckenridge distillery (Colorado Distillery of the Year in the 2013 NY International Spirits Competition) makes three basic products that are perfect for any viewing party – Bourbon, Vodka and Bitters. Throw in some Roundhouse Gin (another competition medalist) and you're pretty set with a workable DIY party bar. Place the spirits on a table with some ice, fresh squeezed lemon juice, simple syrup, tonic, fizzy water, sweet and dry Vermouth, an orange with a peeler (for fresh twists as garnishes or muddled into Old Fashioneds), lemons, limes and maybe some cocktail cherries.
Courtesy Hedges Family Estate
This is also probably a good time to open the wines. Hedges Family Estate CMS Red 2011 and Nodland Cellars Bad Attitude 2009 are juicy red blends that will match perfectly with most cheeses, chips, dips, deli meats and all the fixings, also that emergency halftime pizza delivery. (Both wineries are winners in the NY International Wine Competition.) For an equally versatile single varietal red with elegant spice notes, try Monde Eau Syrah 2011. With hot wings, nothing beats Charles Smith Kung Fu Girl Riesling. It's off dry, with a roundhouse kick of mineral balance to stand up to the heat and sweetness of even the most atomic of sauces.
Kickoff:
Pop open some brews! Here are a few lighter suggestions that can last you through the game.
For Seahawks fans: Try Immortal IPA from Elysian Brewing (although Broncos fans might opt for their Loser Pale Ale), Redhook Audible Ale or Pale Strider APA from Walking Man Brewing Co.
For Broncos fans: Try Left Hand Pole Star Pilsner, Odell 90 Shilling Ale or Oskar Blues (Colorado Brewery of the Year, 2013 NY International Beer Competition) Mama's Little Yella Pils.
Half Time:
Bruno Mars and special guests – the Red Hot Chili Peppers? (Won't it be too cold for a band that's essentially allergic to upper body wear?) Great time to take a Twitter break to read the snarky commentary, and get yourself some whiskey! If you want to stay in the Colorado theme, aside from the Breckenridge Bourbon, there's Stranahan's Straight Rocky Mountain Whiskey and Colorado Gold Bourbon. Or if not in the Colorado mind set, you can't go wrong with some Pritchard's Double Barrel Bourbon. Although this act might require special Tequila reinforcement. Tequila Ocho Reposado – no unnecessary roughness there.
Touchdown! We have a winner! Finally!
Do people drink sparkling wine with football? In my house they would. Woo-hoo any excuse to break open the bubbly! Whatever the outcome of the game, Domaine St. Michelle Brut from Washington State is a terrific American sparkler that would also be perfect for that previously mentioned cocktail buffet setup to sip throughout the game.
About
The Alcohol Professor is your source for what to drink, eat and live. It is the Class You Always Wanted To Take. The founder of the New York International Beer Competition being held February 9th 2014, New York International Wine Competition May 18-19th 2014 and the New York International Spirits Competition October 19-20th 2014. The Berlin International Spirits Competition will be held March 2nd, 2014.