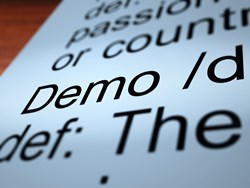 Marketing automation is exponentially increasing in importance as the years go by, and for good reason.
(PRWEB) February 03, 2014
Marketing automation is exponentially increasing in importance as the years go by, and for good reason. It can do great things - with a measure of marketing expertise and a consultant who's familiar with the software, many processes can be improved and others can be created from scratch. Finding a firm like GetUWired that offers a customized, cutting-edge Infusionsoft demo with an industry expert is a great place to start.
The All-Around Approach
Personalized demos can go a long way toward dispelling any misunderstandings about a particular platform's capabilities and fit for a particular business. Infusionsoft is a great all-around system in that it can accomplish almost anything that a company is looking for, like the following (these are just a few items among many):
Sales floor management
Educational Automated Sales Funnels
Referral partner and affiliate programs
Automated webinar campaigns
In fact, the flexibility inherent in Infusionsoft can be somewhat overwhelming at first. With so many moving parts interacting and intermingling, it may seem that getting from Point A to Point B is a lot trickier than first imagined. Fortunately, it does not have to stay that way.
Why a Live Infusionsoft Demo?
A live Infusionsoft Demo is the most beneficial way to observe all of these things on the fly. It can be custom-tailored to fit a particular scenario in order to achieve the maximum experience -- even from a short session. Properly focused on efficiency from the start, 30 minutes can make the difference between a stagnant marketing strategy and a vibrant new vision for the future.
It can be difficult to conceive of how a refer a friend program might be structured when getting down to the nuts and bolts of it. However, talking to someone who has structured one time and time again with great success can clear up the fog and provide a clear vision of how a business can take the Web to the next level.
GetUWired offers free 30 minute Infusionsoft demos, and it has years of experience helping businesses maximize their messaging and automation. To learn more, click here.