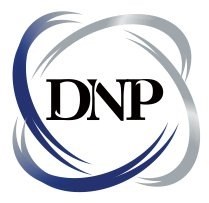 The mission of Doctors of Nursing Practice, Inc. is to improve health care outcomes by promoting and enhancing the doctorally prepared nursing professional.
(PRWEB) February 04, 2014
Is the DNP prepared nursing professional making a difference in patient outcomes? This is a question that many in health care and nursing academia are still struggling to answer. The DNP professional nurse has the education to work in population based care settings using technology, policy and advanced practice skills to make a difference in outcomes. Measuring and demonstrating these outcomes is still a challenge that many professional groups are working to realize.
Doctors of Nursing Practice, Inc. are contributing to this discussion by again highlighting the efforts of the DNP prepared advanced practice nurse. The 7th National Doctors of Nursing Practice Conference will be held October 8, 9 & 10, 2014 in Nashville, Tennessee at the Nashville Airport Marriott, 600 Marriott Drive Nashville, TN 37214. Phone: 800.627.7468.
The objectives of the conference are:
1. Describe how the DNP prepared nurse can contribute to improving the health of populations.
2. Identify how the DNP prepared nurse impacts health care in relation to improving the patient experience of care, including quality and satisfaction.
3. Identify the impact of the DNP prepared nurse in entrepreneurial efforts that reflect cost effective healthcare outcomes.
4. Discuss innovative roles of the DNP prepared nurse that impact the Triple Aim (the health, the care, and the cost).
Submitted abstracts are being reviewed and all breakout sessions, panel discussions and poster presentations are being chosen through a blind peer review process. The full schedule will be posted to the website by March 1, 2014.
For more information, please visit our website at http://www.doctorsofnursingpractice.org.