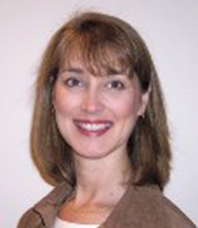 Louisville, KY (PRWEB) February 02, 2014
Evidence in Motion (EIM) faculty member Dr. Brenda Boucher, PT, PhD, has been selected to receive the 2013 Stanford Award at the upcoming American Physical Therapy Association's Combined Sections Meeting (CSM) which will take place February 3-6th, 2014 at The Venetian and Sands Expo Center in Las Vegas, Nevada. The award will be presented at the Education Section Business Meeting on February 5th, 2014.
The Stanford Award, created by Katherine Shepard, PT, PhD, FAPTA, in honor of her former faculty colleagues at Stanford University, is awarded annually to the author or authors whose manuscript contains the most influential educational ideas published in the Journal of Physical Therapy Education (JOPTE) in the calendar year. Dr. Boucher will be receiving the award for her article titled "Flipping" Texas State University's Physical Therapist Musculoskeletal Curriculum: Implementation of a Hybrid Learning Model, published in the Fall 2013 Volume.
"Flipping" Texas State University's Physical Therapist Musculoskeletal Curriculum: Implementation of a Hybrid Learning Model details the "flipped" classroom approach Dr. Boucher uses to present her musculoskeletal content to first-year physical therapy students at Texas State University. Her model utilizes content from EIM's Learning Academy Musculoskeletal Curriculum to present lectures prior to class, leaving class time available for critical content clarification and active learning activities. Both students and faculty members responded positively to the course format, and outcomes were improved over the traditional course format.
To learn more about EIM's educational offerings, including the Learning Academy Musculoskeletal Curriculum, please visit http://www.evidenceinmotion.com or stop by the EIM booth at the 2014 CSM. Additional information on Dr. Boucher and EIM's other world-class faculty members can be found on the EIM website, as well.
About Evidence In Motion (EIM):
Evidence in Motion (EIM) is an education and consultation company whose sole reason of existence is to elevate the physical therapy profession and the role of physical therapists in healthcare delivery. A strong dedication to fostering the creation and assimilation of an evidence-based practice culture within the physical therapy profession is a cornerstone of Evidence In Motion's mission. They have put in place evidence-based practice treatment pathways in many facilities and aims to promote the global sharing of information and ideas, thus advancing evidence-based physical therapy practice, research and education around the world. Evidence In Motion offers Continuing Education, Residencies, a Fellowship Program, a Musculoskeletal Transition DPT, and an Executive Program in Private Practice Management with optional Transition DPT. For more information, please visit EvidenceInMotion.com. You can also find Evidence In Motion on Facebook and Twitter, @EIMTeam.