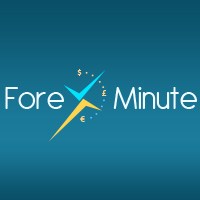 The portal recently made more fans by announcing to offer a fresh range of forex brokers reviews in 2014.
London, UK (PRWEB) February 03, 2014
ForexMinute, one of the world's most renowned forex news portals, has also been praised by traders for its impeccable and genuine forex brokers' reviews. The portal recently made more fans by announcing to offer a fresh range of forex brokers reviews in 2014. The announcement came at the time when new traders were still relying on the outdated forex brokers' reviews.
ForexMinute, however, always had a different lens for looking into the details of famous to unknown forex brokers. The portal has always understood the high expectations with which a new trader enter the forex industry. A forex broker is the first entity he trusts in hope to climb the ladder of success. Making sure that forex brokers turns out to be the most genuine, ForexMinute has always brought a detailed preview of these brokers for helping traders decide which one they want to hire.
And the announcement of ForexMinute to post the fresh and the genuine forex brokers reviews simply reflects the same essence. The portal aims at upgrading traders with the latest trends of the market, simply because of the possibility of performance-declination of forex brokers; concerning which ForexMinute is now offering the best forex brokers' reviews which are more detailed, and more insightful.
Likewise its previous years' forex trading broker reviews, ForexMinute is discussing the broker's trading platforms, customer support, main features, user-friendliness, and various other services. The only difference the 2014's forex online option trading reviews is making is the performance evaluation of each forex broker from the scratch.
The portal in the end of the month will also announce the best forex broker list.
About ForexMinute
ForexMinute, the world's leading finance education portal, also offer traders with genuine and forex brokers' reviews. The portal assist traders by providing them with an advanced and friendly trading experience by selecting the best finance brokers for them.
For more information, visit http://www.forexminute.com or call +1 800 758 5780.
You can have the ForexMinute newsletter delivered to you each trading day. Simply sign up today. You will be kept up to date on the latest market action. It's free and simple -http://www.forexminute.com/newsletter.