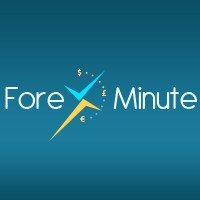 And the portal, keeping its tradition alive, has this time chosen Optimarkets as its "BROKER OF THE MONTH".
London, UK (PRWEB) February 04, 2014
With January over, it was ForexMinute's time to choose the best broker among over hundreds of forex and binary option brokers. And the portal, keeping its tradition alive, has this time chosen Optimarkets as its "BROKER OF THE MONTH".
Offering their reason for choosing Optimarkets, ForexMinute founder Mr. Jonathan Millet stated, "Optimarket identifies those areas where binary options traders seem to have the most difficulty in trading. The broker offers a very efficient and resourceful educational kits which target most of the issues faced by traders, be it the map reading to understand how to trade binary options with relevant assets, or the implementation of strategies and negotiation with the binary options news."
He adds, "The head coach of video explains the different trading strategies and further demonstrates the effective use of these strategies as it negotiates with the broker's best binary options trading platforms Optimarkets. The trading platforms already have sections devoted exclusively to help trader learn binary options effectively, where registered traders can also learn for as much long time they wish."
"The bulk of this effort is to provide a useful lesson for merchants," said the head of Optimarkets, "We want to give real value to our merchants using our trading platform."
The comment was given upon the launch of the Optimarkets educational kits back in August 2013.
ForexMinute has selected Optimarket after analyzing the best binary options brokers' reviews it has published throughout the month. However there was no specific criteria for selecting the best binary option trading brokers, but Optimarkets scored mostly because of its transparency towards its clients. Meanwhile other competitors have gone in the ForexMinute's best binary options brokers list.
About ForexMinute
ForexMinute, the world's leading finance education portal, also offer traders with insightful and genuine binary options trading brokers' reviews. The portal assist traders by providing them with an advanced and friendly trading experience by selecting the best binary brokers for them.
For more information, visit http://www.forexminute.com or call +1 800 758 5780.
You can have the ForexMinute newsletter delivered to you each trading day. Simply sign up today. You will be kept up to date on the latest market action. It's free and simple -http://www.forexminute.com/newsletter.