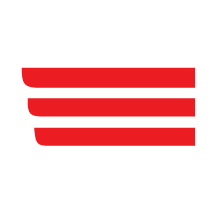 This is about much more than selling car parts. This is about helping families to save their old, reliable four-wheeled friends.
Houston, TX (PRWEB) February 03, 2014
People love their cars as much as, or more than, their pets. For the most part they are willing to go to extreme lengths to keep an old family friend operational for a few more years. That has become even more true as the economic situation means that the average family can't buy a new car as often they want.
These factors have driven a surge in the automotive after market industry. Although the number of cars per family in the US is actually declining, mostly due to the aging population and the growth of city dwellers, the automotive aftermarket industry continues to grow at a healthy annual growth rate of 3.8 percent. This year total aftermarket sales are expected to hit $248 billion.
A big chunk of that growth is due to the online sales, which is growing at a much more impressive 15.5 percent, not including online auction sales. That's why it doesn't make sense why aftermarket e-commerce sites have made it so hard for people with the motivation to buy their parts site unseen. The money is there, the customers are waiting but the market place is still not designed or optimized to make buying auto parts online as easy as shopping for shoes.
Here are some recommendations that aftermarket e-commerce sites need to consider if they want to take advantage of the current surge in interest for auto parts. With the rapid growth of mobile and the challenge of Light Rail usage growing in urban areas, now is the time to get started with these simple fixes.
1. Integrate AAIA, ACES and PIES Online stores need to integrate industry parts standards into their databases. These will prove to be invaluable for increasing order accuracy from the moderately informed average consumer while it reduces substantial costs due to returned products.
2. Increase after sales services Aftermarket e-commerce resellers still haven't pivoted from a sales focus to a customer focus. Especially in an industry where there is little margin on the parts themselves, there is unlimited added value that can come from good customer service.
3. Free Mechanic hot line The brick and mortar stores will always have an edge because the customer can come in and talk to someone for an initial diagnosis or an introductory 101 about certain products. Wipe out that advantage with an authoritative voice that consumers can reach with their mobile phones.
4. Make clarity a priority many sites still operate on a 20th century model of e-commerce. Prices displayed often do not make it clear before purchase when there are special taxes and other cost-related considerations. As with the after sales service mentioned above, this needs to be implemented along with a user-friendly return/store credit policy.
At TDI Bassline, we understand both points of view: the underlying issues in the aftermarket industry and what the consumer really needs. We are determined to make a significant contribution to the greater community of auto parts retailers while we make lives better for our buyers. This is about much more than selling car parts. This is about helping families to save their old, reliable four-wheeled friends. Together, we can improve the lives of the next generation of drivers.