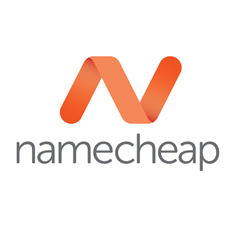 "EFF is extremely pleased to once again have the support of Namecheap customers for Move Your Domain Day - many thanks to Namecheap and their customers for their continued support of our fight for digital rights," said Shari Steele of EFF
New York, NY (PRWEB) February 03, 2014
Leading domain registrar and web hosting provider Namecheap announces the third annual MoveYourDomain Day, for February 5, 2014. In 2012, Namecheap launched the MoveYourDomain initiative to remind users about the dangers of a closed internet brought on by the possible passage of SOPA, the Stop Online Piracy Act. Though the threat of SOPA has passed, similar acts have been proposed that continue to threaten the liberties we have earned the right to enjoy.
"We at Namecheap believe strongly in freedom of the internet, and we're dedicated to protecting our customers' privacy," said Namecheap CEO Richard Kirkendall. "That's why we're launching our third annual MoveYourDomain Day on February 5th of this year. With our past years' initiatives, we've donated over $108,000 total to the Electronic Frontier Foundation, a key organization in the fight for online freedom and privacy. We encourage domain registrars, hosting companies and average web users alike to, in their own way, take a stand for freedom of expression and help keep the internet free and open for everyone."
Namecheap invites customers to join the fight for digital rights, with deep discounts on domain transfers and hosting packages. On February 5th, qualified domain transfers will be $3.98, and shared/business/reseller hosting packages will be available at 75% off. During this 24-hour period, for every transfer or hosting package sold – up to 10,000 – Namecheap will donate $0.50 to the Electronic Frontier Foundation. If more than 10,000 qualified transfers or hosting packages are sold, Namecheap will donate $1 per transaction to EFF. If that number exceeds 20,000, Namecheap will donate $1.50 per transaction to EFF.
"EFF is extremely pleased to once again have the support of Namecheap customers for Move Your Domain Day - many thanks to Namecheap and their customers for their continued support of our fight for digital rights," said Shari Steele, Executive Director of the Electronic Frontier Foundation.
About Namecheap
Namecheap is a Los Angeles-based ICANN-accredited domain registrar founded in 2000 by CEO Richard Kirkendall. With over one million clients and three million domain names under management, Namecheap is one of the top domain registrars and web hosting providers in the world. To find out more, please visit http://www.namecheap.com.
About EFF
EFF, the Electronic Frontier Foundation, is a donor-supported membership organization that works to protect fundamental rights regardless of technology and to educate the public on their digital rights. For more information, visit http://www.eff.org.