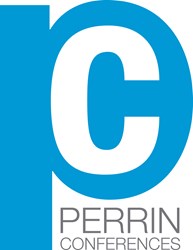 "It just doesn't get any better than this... - I thought the Beverly Hills seminar was terrific! Kudos to you and your staff."
Berwyn, PA (PRWEB) February 04, 2014
The implications of asbestos litigation are monumental in scope. Each year, emerging trends, new discoveries and legal rulings affect thousands of cases with multi-billion-dollar impacts to stakeholders spread throughout the entire socio-economic fabric of the U.S. The purpose of The Cutting-Edge Issues in Asbestos Litigation Conference is to promote an open dialogue between representatives of all interested parties affected by asbestos litigation.
The two-day event is expected to draw hundreds of prominent plaintiff and defense attorneys, in-house counsel, judges and insurance carriers from across the U.S. for a highly-specialized discussion on the latest developments in asbestos litigation. Topics will range from emerging trends in 2014, to a Judicial Roundtable, in-house perspectives, insurance liability and medical and ethical considerations.
The conference will be chaired by renowned litigators, John D. Cooney, Esq., of Cooney & Conway, based in Chicago, Timothy L. Krippner, Esq., of Segal McCambridge Singer & Mahoney, LTD., also based Chicago, and Jeffrey B. Simon, Esq., of Simon Greenstone Panatier Bartlett, PC, based in Dallas.
In 2013, the Perrin Conferences annual Beverly Hills event, Cutting-Edge Issues in Asbestos Litigation Conference, drew more than 350 of the nation's most influential leaders in all spheres of the legal and insurance industry affected by asbestos litigation, products liability and complex torts.
For more information, including details on Continuing Legal Education (CLE) and CE Adjuster Credits, registration, and hotel accommodations, please visit http://www.PerrinConferences.com.