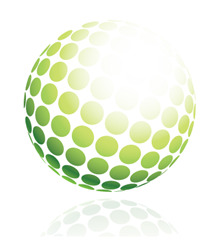 Dallas, Texas (PRWEB) February 03, 2014
KEDAR Information Technologies developed Version 1 of the Cost Optimization Service (COp-S™) Solution in 2010 to meet the specific needs of a small set of clients. Today COp-S™ Version 3 is being used across ten countries and in a growing mix of US based companies.
Customers are able to better manage and optimize IT spending across their entire portfolio of IT services. They enter their existing data from spreadsheets, the GL, and project budgets and metrics from ITSM tools into the COp-S™ solution. Customers are also benefitting from service orientation of dashboards, scorecards and other representations of their budgets and spending. KEDARit's IT customers specifically enjoy creating cost optimization scenarios and ROI business justifications, rather than gathering data to conduct:

benchmarks and baseline costs against other service options,
perform detailed "What If" analysis across all IT services,
drill-down from customer facing IT services to their key cost drivers, and
track on-going actual costs versus budgeted costs.
COp-S™ is a Software as a Service (SaaS) solution that integrates traditional IT budget and cost management best practices into a single solution. Some of the industry best practices are: Total Cost of Ownership (TCO), Activity Based Costing (ABC), Managerial Cost Accounting, Asset Management, IT Service Management (ITSM), IT Financial Management (ITFM), and Business Intelligence (BI) reporting.
The COp-S™ Version 3 Solution is designed to meet the challenges CIOs and IT functional leaders face in today's fast paced and complex technology environments. Providing them the capabilities, rooted in industry best practice that allows them to quickly achieve greater cost optimization and ITFM controls. COp-S™ delivers a SaaS platform which IT functional leaders can quickly rationalize the entire IT spend across the enterprise, easily communicate the cost and value of IT services, prioritize investments, formulate future strategies, manage and prioritize projects and much more.
"We are having great success with our COp-S™ Version 3 Solution. COp-S™ is rich in IT Financial Management (ITSM) and Cost Optimization functionality, and battle tested in large and medium sized organizations. KEDARit is recognized by Gartner as one of four top ITFM Consulting Specialists – by Gartner Group analyst Stuart Buchman. Primarily due to the release of COp-S™ Version 3, we can no longer operate in stealth mode," says Charles Williams, CEO of KEDARit.
"Typically, customers are able to reduce IT spending by 3% to 8%. Some customers are able to redeploy budget dollars to business critical areas, by recognizing over spending in less critical areas. The point is, that now these customers can make IT spending decisions based on actual data," says Neil Nobie, KEDARit COO.
KEDARit has attracted significant interest from industry analysts due to their innovative approach using COp-S™ Version 3 to address IT cost optimization and ITFM challenges.
About KEDARit
KEDAR Information Technologies, a subsidiary of KEDAR Integration Services Inc., is a leading Software as a Service (SaaS) company that specializes in Cost Optimization and IT Financial Management (ITFM) solutions. The KEDARit team is on a mission, to develop lean IT solutions that achieve enduring results for customers. KEDARit's "quick start" stand-alone offerings (called KEDARit Solutions "KITS") include SaaS products, subject matter expert guidance and best practice training. Based in Dallas, Texas, KEDARit works with organizations across industries that include energy, healthcare, government, logistics, higher education, business services, and financial services. For more information about KEDARit and the services they offer, please visit: http://www.kedarit.com or call (972) 317-3577 today.