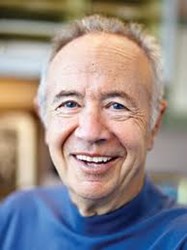 The health care industry plays a gigantic game of Blind Man's Bluff, keeping patients in the dark while asking them to make life-and-death decisions.
Boston, MA (PRWEB) February 05, 2014
Patients and their caregivers are uniquely positioned to recognize inefficiency in the healthcare system but are seldom empowered with information they need to reduce harmful spending. With the help of former Intel CEO and Time Magazine Man of the Year Andy Grove, Institute for Healthcare Improvement CEO Maureen Bisognano, journalist Steven Brill, and television executive and author David Goldhill, Costs of Care (http://www.CostsOfCare.org) launched an innovative essay contest this Fall aimed at demonstrating both the challenges and opportunities to save patients' money with routine, cost-conscious medical decisions.
Over four years, Costs of Care has collected more than 400 personal stories from patients, nurses, and doctors across the nation. The following submissions were selected as 2014 winners:

Ann Robinow (Minnesota) - a savvy patient helps her injured husband avoid costly tests and an unnecessary hospital admission by gently guiding his caregivers to make several high value choices.
Randi Oster (Connecticut) - a patient describes the difficulties of advocating for her sick child and how she ultimately helps him avoid an unneeded x-ray.
Monica Williams-Murphy (Alabama) - emergency medicine physician describes her encounter with a patient who comes to the ER after the last shift she ever worked, unable to afford care for metastatic breast cancer.
JaBaris Swain (Massachusetts) - a surgery resident describes the awkwardness that ensues after his patient asks, "how much will it cost to let me die?"
In addition, the following submissions were runners-up:

Ashley Lane (Texas) - a patient describes her struggle to afford routine pregnancy costs on a high-deductible plan, and her search for a low-cost childbirth provider.
Narine Wandrey (Texas) - a patient describes how a committed and resourceful physician helped her mother navigate her bewildering medication expenses.
Robert Gray (Illinois) - an orthopedic surgeon describes a perverse reimbursement model that led him to expose his patient to the risks of the operating room, when the same procedure might have been more safely accomplished in the office.
Laura Sander (Maryland) - a preventive medicine resident describes her experience advocating for her underinsured father during his battle with cancer.
According to Costs of Care Executive Director Neel Shah, MD, "These real stories illustrate how routine medical decisions can financially harm patients, and how important it is for caregivers to understand the costs of care." All qualifying submissions to the contest will be published biweekly at http://www.costsofcare.org during the 2014 calendar year, and will be made available to the media.
The contest is sponsored in part through the generosity of the Association of American Medical Colleges (AAMC) and Harvard Pilgrim Health Plan.
ABOUT COSTS OF CARE
Costs of Care is a 501c3 nonprofit organization that uses advocacy, education, and technology to help caregivers deflate medical bills. To date the Costs of Care Essay Contest has collected more than 400 essays from across the United States in effort that has drawn the attention of the New England Journal of Medicine, Institute of Medicine, and major media outlets.
Full contest details are available at http://www.costsofcare.org/essay.