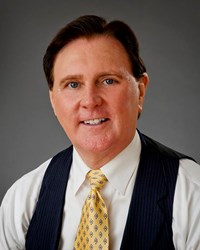 few student groups have the potential to help shape our future society as much as law students.
Tampa, Florida (PRWEB) February 04, 2014
Attorney Bernard F. Walsh will be lecturing on "the Art of Communication," as the keynote speaker for the Florida Justice Association's (FJA) Law School Outreach reception to be held at the Tampa Bay Campus of Cooley Law School on Wednesday, February 5th from 5p.m. to 7p.m.
The event, held for law school students, is an effort by the Florida Justice Association to help educate and better prepare college students, who are either aspiring to become lawyers or who will be using their law degree in any number of ways, to be ready and be more effective in their careers after law school.
The lecture being held by Bernard Walsh is in keeping with that goal, and will focus on providing law students innovative, effective and surprising ways to communicate supporting arguments to multiple parties for a better chance of a successful outcome both in and out of the courtroom. The content of the lecture includes real world examples of effective communication from actual cases and past attendees of his lecture have been quoted as being "genuinely moved" afterwards.
In addition to the lecture by Bernard Walsh the FJA outreach reception includes an attorney's panel on "How to Choose An Area of Practice," as well as "What Attorney's Look for in Resumes and Interviews." Sharon M. Hanlon, Esq. from Zelman & Hanlon, P.A., will also be giving a lecture on 'Special Challenges Sometimes Faced by Women Lawyers."
Guest attorneys participating in the FJA Outreach Reception include, Steve G. Brannan, Esq.
Steve Brannan Mediations, C. J. Czaia, Esq. Czaia Law Firm, David Dismuke, Esq. Burnetti, PA and David A. Hall, Esq. Gallagher ǁ Hagopian.
Attorney Bernard Walsh had this to say about the upcoming event, "few student groups have the potential to help shape our future society as much as law students. Those who graduate from Thomas E. Cooley Law School will go on to influential positions both inside the justice system and within many other sectors. Having the opportunity to share practical knowledge and experiences with the next generation of legal advocates is a real honor and privilege. I feel it is up to the current generation of attorneys and justices who understand the pressures and demands in our justice system to help prepare students for not just the technical aspects of law, but also in their ability to develop real world strategies that will serve them through out their careers."
About Personal Injury Attorney Bernard Walsh
A highly experienced, AV Rated attorney, and Founder of the Manasota Trial Lawyers Board, Bernard Walsh is an active member in multiple legal organizations including APITLA, the Multi-Million Dollar Advocates Forum, the Florida Justice Association and the National Trial Lawyers Association.
Bernard Walsh is an active member of the Manatee and Sarasota Sheriff's Advisory Boards, the Florida Highway Patrol Advisory Council and the One Hundred Club for Law Enforcement in Manatee.
A managing partner at the Personal Injury and Civil Trial Law firm of Shapiro, Goldman, Babboni and Walsh, Bernard Walsh has helped hundreds of Floridians get fair compensation for injuries. Additionally Bernard Walsh has won one of Florida's largest motorcycle accident recoveries and has an AV Preeminent® rating on AVVO, a doctors and attorneys ratings website.
More about Sarasota Injury Attorney Bernard Walsh at http://www.GetMeJustice.com
About The Florida Justice Association
The Florida Justice Association (FJA), formerly the Academy of Florida Trial Lawyers (AFTL), is dedicated to strengthening and upholding Florida's civil justice system and protecting the rights of Florida's citizens and consumers.
More about the FJA law school outreach at:
https://www.floridajusticeassociation.org/index.cfm?pg=jointhemovement