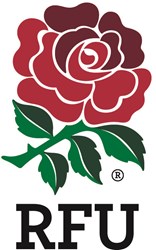 Seeing how quickly staff adopted the new system confirmed to us that we had delivered for the RFU staff - Megan Sibbald
(PRWEB) February 11, 2014
The YCEPP certification has been developed to train and certify personnel as key partners in implementing this social technology and providing support to customers as they embark on their social journey. Enterprise social presents an opportunity for organisations to work differently and customers often require additional support to implement the technology and to understand the required cultural transformation. This is something that BrightStarr have shown that they really understand in their recent work with both Yammer and their clients developing and deploying enterprise social platforms.
Most recently, BrightStarr have completed an exciting enterprise social implementation with the Rugby Football Union, the governing body of rugby in England. With the Rugby World Cup 2015 soon to arrive on home soil, the RFU has adopted enterprise social technology to support its work to grow the game of rugby surrounding the tournament. The solution is giving the RFU's 550-strong workforce new ways of sharing news and information, helping with their efforts to develop all aspects of community and professional rugby. Megan Sibbald the Senior BrightStarr Consultant on the project said "Working with the RFU on their intranet, which had a specific focus on enterprise social, was a fresh new challenge for me and I really enjoyed working on it. We not only worked very closely with Yammer in developing a bespoke enterprise social solution, but we also got to be part of the organisational engagement, delivery and rapid take up of the solution by the staff, which was great. Being a part of the delivery of the platform and seeing how quickly staff adopted the new system confirmed to us that we had delivered for the RFU staff exactly what they wanted in their new intranet site, especially with the Yammer enterprise social element."
BrightStarr have participated in specific training to become certified as Yammer Power Users, Administrators and Community Managers in order to achieve their YCEPP position. Each certification track requires completing a variety of activities, such as a series of workshops, online courses and other training opportunities. Participants were provided the tools to help customers toward successful enterprise social adoption and to tailor their specific business initiatives around using Yammer. This will allow BrightStarr, and other YCEPP partners, to deliver best in class solutions in the field of enterprise social using the Yammer platform.
BrightStarr's close working relationship with Yammer and their innovative development teams has led to an invite for them to attend Yammer's Working Social Tour alongside the RFU on February 11th in order to expose just how effective enterprise social can be when implemented effectively. BrightStarr's announcement of being a part of the Yammer Customer Engagement Partner Program, arrives on the back of their recent Nielsen Norman award for best intranet design 2014, as well as the announcement that they have the largest number of speaking engagements of any independent software integrator at the SharePoint Conference in Las Vegas in March. BrightStarr have clearly worked hard to live up to the expectations that come with having a close working relationship with Microsoft and so far in 2014 they are off to a good start.
About BrightStarr
BrightStarr understands the digital workplace and builds best of class solutions that increase employee productivity, elevates brands and creates multi-channel revenue opportunities. Our uniqueness is the blend of both creative and technical skills that when combined deliver truly extraordinary digital experiences with the perfect balance of form and factor. We are an award-winning Microsoft Gold partner focused on SharePoint, Office 365, Yammer and Azure, and are regularly singled out for incorporating cutting-edge design and technical excellence into all of our customer engagements. For more information, please visit http://www.brightstarr.com