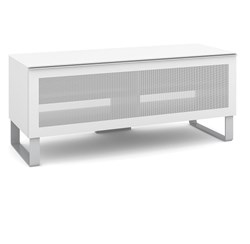 (PRWEB UK) 5 February 2014
Furniture in Fashion are delighted to declare they are official suppliers for Peter Andre, the famous singing sensation and new host of show 60 Minute makeover by ITV.
Furniture In Fashion have been selected by the English businessman and television personality Peter Andre. The new host to the show has selected the personality to provide furniture for the all new series of "60 Minute makeover". The popular show now starts in a new note on December 2013.
There has been a lot of modifications and additions in the show format. Overall, it has been revamped for better. The audience will have more fun and advantages and the makeover will now be done within a day. The entire show is aired over a span of 60 minutes.
The English former pop star Peter Andre is quite serious and working very hard with the team. Andre will soon be seen leading a huge team comprising of renowned designers and accomplished tradesmen. The aim of all the hard work that's going in is to transform as a minimum of three rooms at every site.
The owner of Furniture in Fashion had recently spoken about the new development within the sales strategy:
"I am thrilled to be a part of this prestigious show. Being appointed as a supplier for ITV for their show, 60 Minute Makeover is a privilege. I have known about this show for a long time now and seriously feel that the choice of a popular face 'Peter Andre', the cool pop star and television personality is certainly a brilliant move. The new format will draw more popularity to the show."
Fashion in Furniture have already supplied a unique and eye catching Cool Wall Mounted Cabinet In High Gloss Black to 60 Minute Makeover.
The chic cabinet supplied has been equipped with a beautiful range of chests, shelves, and matching glass top table. The furniture piece is the most versatile decorative item for a house. The cabinet can make for an ideal choice for living room or dining room.
The contemporary high gloss black living room furniture in the form of an exquisite cabinet with MDF black gloss fronts is a perfect choice for any modern homeowner. The chromed metal handles evoke unique style and durability.
The cabinet has been specifically designed to suit your own room setting. Designed with amazing Italian design concepts beautifully amalgamated with German technology, the furniture piece will fit into any living or dining room setting.
To have a look at the huge range of home and office furniture available at Furniture in Fashion, please visit their online website; http://www.furnitureinfashion.net.
Furniture in Fashion undertakes extreme pride in its state of the art collection of versatile furniture available at affordable prices.
Furniture in Fashion is an established online organization holding expertise in manufacturing stylish high quality furniture for dining room, living room, kids room, bedroom, hallway, and office. For more information visit http://www.furnitureinfashion.net.