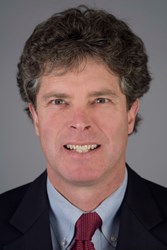 Cumberland Foreside, ME (PRWEB) February 05, 2014
Norton Insurance Agency, which offers a wide array of customized business and personal insurance policies, today announced that Scott Stacey has been promoted to Vice President.
"Scott is a pivotal member of our team," says Jeffory Begin, President, Norton Insurance Agency. "Over the past decade, Scott has been responsible for building mutually beneficial relationships with our clients. He is a proven sales leader who helps clients meet their objectives, and I am pleased to recognize his contributions with this promotion."
A Husson University graduate, Stacey joined Norton Insurance in 2002, became a partner in 2007, serving most recently as account executive. He manages property and casualty risks, as well as professional liability, for the medical and legal field. He lives in Portland with his family.
For further information on Norton, call toll-free: 800.777.5244 or visit http://www.nortonne.com.
About Norton Insurance • Financial
Norton Insurance • Financial are specialists in business insurance and employee benefits. The Norton team takes great pride in their consultative, relationship-based approach to risk and asset management. Norton agents work with their clients on an ongoing basis to provide monitoring and guidance and to develop creative solutions that are tailored specifically to the needs of their families, their business and their employees. Norton's team of business insurance and employee benefits specialists is armed with a depth of knowledge and years of experience that we put to work for our clients. By offering proactive service, regular analysis and prompt and thorough reviews, Norton identifies opportunities, uncovers hidden exposures, and provides comprehensive services in the areas of Workers' Compensation Insurance, Property and Casualty Insurance, Personal Insurance, Employee Benefits and Retirement Plans.