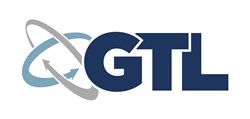 Reston, VA (PRWEB) February 03, 2014
Global Tel*Link (GTL), the leading provider of integrated correctional technology solutions, announces its new brand launch showcasing its ever-expanding and robust portfolio of technology product and innovative solutions for correctional facilities. With the adoption of its new brand, tagline and logo, GTL has simultaneously launched its redesigned website http://www.gtl.net.
"Our company's rebranding represents our evolution and direction," said Brian Oliver, CEO of GTL. "Having achieved our previous vision of becoming the market-leading provider of payphone services; our new brand reflects our transformation to the product driven company that we are today, and signifies our new vision and focus on being the single-source provider of integrated technology and services for the corrections market."
Mr. Oliver emphasized that GTL's new tagline "The Corrections Innovation Leader" embodies GTL's broad portfolio of patents and products that more accurately represent GTL's current position in the market."
In response to its corrections customers' complex requirements and most difficult challenges, GTL offers a comprehensive and technologically advanced portfolio that is underpinned by many industry-leading patents. Among the products and services offered by GTL are the following:

Full-Featured Inmate Telephone Systems
GTL Advanced Investigative Tools such as GTL Data IQ, Call IQ, Continuous Voice Recognition and Voice Biometric Identification
Secure Remote and On-Premise Video Visitation
GTL Genesis In-Pod Kiosks that provide automation of inmate services such as e-messaging, MP3, commissary ordering, scheduling, and grievances
Deposit and payment solutions with over 14 million transactions processed annually via intake kiosks, lobby kiosks, web, IVR, and lockbox
Secure and versatile tablet and personal devices to provide enhanced mobile services to your population
Scalable DOC accounting systems
Scalable software solutions to manage your facility operations and your population
All GTL products and solutions are fully integrated with each other and many third-party applications, thereby streamlining integration, operations and vendor management for our customers. With GTL, customers avoid the complications of a multi-vendor environment that would otherwise increase complexity, implementation challenges and operational risks. No other provider in the market can match GTL's combination of nationwide service, application breadth and best-in-class solution offerings.
"Today marks an important and exciting moment in GTL history as we unveil our newly refreshed brand to the corrections marketplace to define who we are and what we stand for," said Jeffrey B. Haidinger, President and COO of GTL. "This new brand more accurately reflects the scale, scope, and innovation of the integrated solutions that we provide to corrections."
Added Mr. Haidinger, "As the industry leader, it's important that we have a strong and differentiated brand. This will help us reinforce our relationships with our valued customers and make us more appealing to those who don't work with us yet… but should."
To learn more about GTL's applications and solutions, please visit an all-new website (http://www.gtl.net) that showcases a broad correctional technology portfolio ranging from inmate telephones to jail management systems to in-pod kiosks and tablets.
About Global Tel*Link:
As the leading provider of integrated correctional technology solutions, GTL provides service to approximately fifty percent of inmates nationwide, including service to 29 State Departments of Corrections and 15 of the 25 largest city/county facilities. To contact GTL or to speak to a representative of GTL, please visit our website at http://www.gtl.net or call us at 800-489-4500.
Media Contact:
Anthony Bambocci, Chief Marketing Officer
Global Tel*Link Corporation
phone: 888-222-3081 ex. 81105
email: anthony.bambocci(at)gtl(dot)net
website: http://www.gtl.net