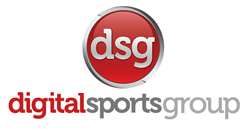 (PRWEB UK) 4 February 2014
The network recently launched a daily news quiz to its huge fan-base of football fans which covers every professional league in the UK. The quiz, which is an exciting social quiz against the clock has become an internet sensation with hundreds of thousands of users testing their football news knowledge every day.
Head of Operations at DSG, Matthew Tait had this to say "We do love a quiz in the UK and a Football Quiz is about as good as it gets. I play every morning on the way to work and have to say it's a really well researched game that provides a great challenge without taking much time. I do share my results on Facebook and twitter and it's great to check how everyone else got on and just how well I remember what is going on in the Premier league and elsewhere."
Jason Hope, Content Manager of DSG believes that the Footymad Football Quiz is the best challenge online "The great thing about our quiz is there is no opportunity to Google the answer as you really need to shift to complete the quiz in time. When you couple that time challenge with the excellent questions it really separates the men from the boys when it comes to current football knowledge. The quiz runs daily and is free, so have a go yourself if you think you're smart enough! Join the thousands of fans already taking the challenge then share your results with your friends."
Digital Sports Group are the official partners of the PFA and publish sites such as football.co.uk, sport.co.uk and the Footymad network.