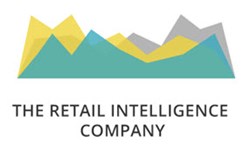 We chose Upstream Commerce for intelligence across our entire product selection; their robust Cloud-based software & expert support services put pricing & competitive insights at our fingertips on a real-time basis.
New York City (PRWEB) February 04, 2014
Woodcraft Supply LLC, one of the oldest and largest multi-channel retailers of quality woodworking tools and supplies, serving an estimated 40 million woodworkers in all 50 states and 117 countries, has chosen premier retail intelligence solution provider, Upstream Commerce, for competitive pricing and assortment intelligence, analysis and decision-making.
"Woodcraft's combination of excellent selection, cutting-edge marketing and superior customer service have turned the specialty retailer into a multi-channel industry leader," stated Upstream Commerce CEO, Amos Peleg. "Our goal is to help Woodcraft maintain its leadership position through innovative competitive pricing strategies that deliver value to their customers while optimizing margins for the company," added Peleg.
"I believe we've been successful because our focus has always been on the customer and our commitment to provide the best selection of exceptional products has never wavered," says Woodcraft President, Jody Garrett. "Our growth has been fueled by the passion our store owners bring to the business and by taking advantage of the opportunities arising from the Web," Garrett added.
"We only work with the best partners in the industry," Garrett continued. "That's why we chose Upstream Commerce for pricing and assortment intelligence across our entire product selection. Their robust Cloud-based software and expert support services enable multi-channel retailers like us to compete effectively and smartly by putting pricing and competitive insights at our fingertips, on a real-time basis."
About Woodcraft
Woodcraft points to its hiring of knowledgeable people, providing unparalleled service, offering quality products, competitive pricing, and continuous user education as keys to the Company's longevity and success. The 86-year old Company includes more than 85 retail locations in more than 70 major metropolitan areas throughout the U.S. Its catalog, considered the standard by woodworkers, features more than 8,000 items. The company website boasts more than 1,000,000 visitors per month; Woodcraft mails more than 3 million catalogues to all fifty states, and more than 120 foreign countries annually. For more information on Woodcraft, please visit http://www.woodcraft.com or call (800) 535-4482.
About Upstream Commerce
Upstream Commerce transforms how retailers around the world grow sales and boost margins through real-time competitive insights, smarter pricing and optimal product assortment. By delivering automated, real-time intelligence and analytics, Upstream Commerce helps companies, across more than 15 retailing categories, optimize pricing, merchandising, promotion and lifecycle management.
The company's cloud-based solutions are purpose-built to simplify and streamline – on a massive scale – the complex data gathering, matching and processing required for actionable retail intelligence. In addition, advanced analytics build and test business scenarios, enable dynamic pricing and provide rich insights throughout the lifecycle of every product and category. To learn how Upstream Commerce delivers results for some of the most innovative retailers in the world, such as Staples, Toys-R-Us, Shoebuy.com, Woodcraft and eBags, please visit http://www.UpstreamCommerce.com or call (800) 815-1842.
-30-
Media Contact:
Naomi K. Shapiro, M.A.
Marketing Communications Manager, Upstream Commerce
NaomiS(at)UpstreamCommerce(dot)com