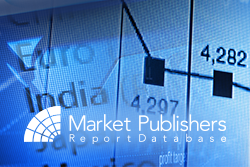 London, UK (PRWEB) February 03, 2014
During 2007-2012, the HIV therapies market registered a CAGR of 12%; however, keeping the growth pace at a high level will be a key challenge in the upcoming years. Currently, the HIV market is deemed to be mature, with numerous tested and tried treatment options available, which proved to be rather effective in suppressing the disease and increasing patients' life expectancy. Nevertheless, the existing therapies are not curative and must be taken for a whole lifetime of the patients diagnosed with HIV.
In 2012, the HIV market was evaluated at around USD 16 billion. The market is led by seven drugs, such as Bristol Myers-Squibb's Reyataz, AbbVie's Kaletra, Janssen Therapeutics' Prezista, Gilead's Atripla and Truvada, Merck & Co.'s Isentress, Bristol Myers-Squibb's Reyataz, and ViiV Healthcare's Epzicom/Kivexa. Improved efficacy, reducing toxicity and poor medical adherence are the major challenges met by the HIV market participants.
Insightful research report "HIV - KOL Insight and Consensus Outlook Modules" worked out by FirstWord has been recently published by Market Publishers Ltd.
Report Details:
Title: HIV - KOL Insight and Consensus Outlook Modules
Published: December, 2013
Price: US$ 7,495.00
http://marketpublishers.com/report/healthcare/therapy/hiv-kol-insight-n-consensus-outlook-modules.html
The topical study provides KOLs' views about significant future event-driven changes in HIV treatment trends. It provides a profound insight into the current landscape of the HIV sector, characterizes the existing therapeutic approaches, as well as evaluates the future growth potential of the market. It offers an unbiased view of the prevailing market trends; discusses how HIV treatment is expected to develop in the offing; contains an extensive summary of the existing HIV therapies, current and late-stage pipeline drugs. The study grants access to products' sales statistics (historical and present), scrutinizes the main restraints and drivers of the world HIV market growth, reviews the top marketed products, describes the competitive scenario and identifies the leading players in the field. The report outlines the possible changes in the global HIV market in the upcoming years as well as presents detailed HIV drug sales forecasts up to 2017.
Report Benefits:

Gain valuable insights into the HIV market developments obtained the opinions of the top European and the US clinicians.
Receive important information on the existing HIV therapeutic approaches.
Have a clear idea of the current leading HIV products and late-stage pipeline HIV therapies.
Evaluate the competitive pressures in the marketplace and identify the dominant players.
Gain a comprehensive understanding of the currently prevailing trends in the HIV diagnosis and treatment.
Get a foretaste of possible changes in the HIV market through 2017.
More insightful research reports by the publisher can be found at FirstWord page.