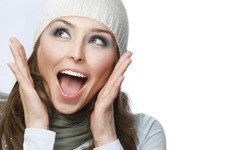 Lubbock, TX (PRWEB) February 03, 2014
Lubbock cosmetic dentist Jason P. White has announced that his practice now offers Sheer White!® teeth whitening strips and Realine clear orthodontic aligners. These two products represent the first new offerings of 2014 for the popular dental practice.
In Sheer White!®, Dr. White is confident that he has found a professional-grade whitening strip worthy of standing alongside the Zoom!® System in his selection of teeth whitening options.
"They are like Crest® Whitening Strips, but better!" Dr. White says. "They are more powerful in fighting stains but gentler on the teeth and gums. I was searching for a product that would give my patients a quick, easy take-home whitening experience that really works, and Sheer White!® fits the bill perfectly."
Sheer White!® strips are distinct from rival strips in that their use does not result in increased tooth sensitivity, and patients are able to speak, eat, and even drink hot and cold beverages as they normally would while wearing them. After two to eight hours, patients remove the strips to find noticeably whiter, more radiant teeth.
Now through February 15th, the dental practice is running a special on Sheer White!®teeth whitening strips. Patients who purchase one box of Sheer White!(r) will be able to purchase a second box for half-price..
In the case of Realine, Dr. White is providing patients with a discreet, virtually undetectable alternative to traditional metal braces. Realine clear orthodontic aligners are potentially ideal for those who want to close small gaps between their front teeth, as well as those who wish to resolve minor crowding of the teeth.
"Realine offers patients the results they could expect from traditional orthodontic appliances in the form of comfortable, convenient, removable aligners," says Dr. White. "It's perfect for patients with minor orthodontic issues, such as those whose teeth are beginning to shift out of their new positions after the removal of their braces."
Sheer White!® strips are available to patients of Dr. White's cosmetic dentistry practice for $40.00. The cost of Realine treatment depends on the individual patient's needs and goals and can be discussed during a confidential consultation with the doctor. Up to five aligners may be needed to achieve the best possible results.
"This is going to be an exciting new year for the practice," added Dr. White. "These new products reflect our ongoing commitment to offering the most comprehensive range of high-quality treatments possible to our valued community."
About Dr. Jason P. White
Dr. Jason P. White has been providing outstanding cosmetic, restorative, and general dentistry to the Lubbock area since taking over the practice of his late friend and mentor, Dr. Paul Johnson. He is an active member of the South Plains Dental Society and is completing the requirements necessary to becoming a fellow of the American Academy of Implant Dentistry. When not serving his community, he can probably be found supporting his beloved Texas Tech football program.
Further information about Dr. White's practice can be obtained by visiting http://www.jasonwhitedentistry.com or by contacting:
Jason P. White, DDS, PA
Lubbock Office
4425 98th St
Ste 300
Lubbock, TX 79424
Phone: (806) 795-5226
Originally posted by Dr. Jason White.