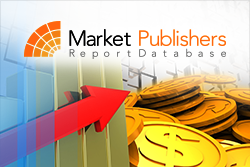 London, UK (PRWEB) February 03, 2014
Nowadays, social media opens a wide spectrum of opportunities for retail banks. With the expanding internet access and increasing smartphone adoption, a growing number of internet users are becoming engaged in the universe of social networking. Companies tend to adopt their business models as well as product offerings in order to be able to cater to the burgeoning market for social media users.
Various institutions involved in the financial services sector are engaging various customers by using social media, which is growing to become a strong and promising channel for the promotion of new schemes, identification of customers' needs, and receiving feedback. Nevertheless, the use of social media remains a risky territory for the majority of banks; though, some have already started to explore novel opportunities in this channel and designed many best practices & patterns that can be used as guiding principles for other market players. Return of investment (ROI) is still a primary question stirring up the banking industry with respect to the use of social media. There are still doubts about the credibility of social media as an important element of business models owing to the lack of special tools to estimate quantifiable results.
New research report "2020 Foresight: Retail Banking and Social Media – Do the Ends Justify the Expense?" worked out by Timetric has been recently published by Market Publishers Ltd.
Report Details:
Title: 2020 Foresight: Retail Banking and Social Media – Do the Ends Justify the Expense?
Published: January, 2014
Pages: 60
Price: US$ 3,800.00
http://marketpublishers.com/report/finance_services/banking/2020-foresight-retail-banking-n-social-media-do-ends-justify-expense.html
The study presents a comprehensive snapshot of the top trends and stages in the use of social media as a marketing tool by different retail banks worldwide. It examines the leading social media sites across the major developed and emerging markets, features the main strategies implemented by retail banks with the aim to engage customers on the social sites, and also thoroughly discusses the most important issues (regulatory, technological, operational, etc.) as well as related emerging challenges faced by the market players. The research study provides an insightful analysis of the best practices adopted to streamline operations and improve business opportunities, and also contains detailed case studies, illustrating these best practices in action.
Companies mentioned in the research report include: Facebook, Twitter, Linkedin, Citibank, Lloyds, Capital One, American Express, Orkut, Tumblr, Banco do Brasil, Itaú Unibanco, Bradesco, YouTube, Promsvyazbank, Vkontakte, Stroycredit, Bank24.ru, Odnoklassniki, Sberbank, VTB Bank, Alfa Bank, Bank of Moscow, HDFC Bank, ICICI Bank, Axis Bank, Sina Weibo, Qzone, Tencent Weibo, Pengyou, Renren, Bank of America, Chase, Wells Fargo, Barclays, NatWest, HSBC, Halifax, Nationwide, Tesco Bank, Commerzbank, Deutsche Bank, ING DiBa, Targobank, Volksbank, National Australia Bank, Commonwealth Bank of Australia, Westpac Banking Corporation, Australia and New Zealand Banking Group Ltd, Suncorp Bank, SunTrust Bank, Cookerly Public Relations, SapientNitro, Hootsuite, Guaranty Trust Bank, Banco Bilbao Vizcaya Argentaria (BBVA) and ING Direct Canada.
Report Scope:

Expand one's knowledge about the way digital marketing and social media are presently used in the financial services sector.
Evaluate the possible success within the sector and the challenges it faces, thus minimize the business risks.
Gain/grow one's market share by understanding the market opportunities and currently prevailing trends.
Gain a clear idea of the social media market scenario across the main geographies.
Get profound insights into the social media marketing strategies implemented by various retail banks across the world.
Get abreast of the key industry related issues, develop successful strategies and gain a marketing advantage.
Obtain a comprehensive understanding of the industry best practices with the help of detailed case studies.
More new research reports by the publisher can be found at Timetric page.