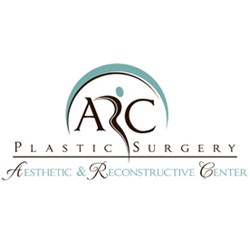 Miami, FL (PRWEB) February 04, 2014
Cosmetic surgery Miami expert is now offering non-surgical "facelifts" to help patients achieve the look they desire.
Plastic surgery Miami specialist Dr. Jeremy White is offering non-surgical "facelifts," which are three injectable medications (neurotoxins): Botox, Dysport, and Xeomin, that will reduce the effects of aging, and help patients get the younger looking, wrinkle-free skin they desire.
Botox works to relax the contraction of muscles by blocking nerve impulses. When muscles, especially those around the eyes and in the forehead, can no longer contract, wrinkles will relax and soften, resulting in smoother, softer, and more youthful looking skin. Botox works best for people looking to reduce wrinkles and fine lines, as well as crow's feet and puffy eyes. Botox was the first neurotoxin to be FDA approved in the United States for facial rejuvenation.
There is little to no downtime and almost no bruising after injections. It usually takes five to seven days to begin seeing a cosmetic improvement and the effects tend to last around three months. Most patients will require additional treatments of Botox to remove wrinkles and lines as they begin to reappear, but after each injection, wrinkles will return less severe as the muscles are trained to relax.
In addition to cosmetic purposes, Botox can be used in small doses to treat health problems including blepharospasm, uncontrollable blinking; strabismus, misaligned eyes; and cervical dystonia, a neurological disorder that causes severe neck and shoulder muscle contractions.
Dysport works in much the same way as Botox; specifically targeting the glabellar muscles—the ones that form creases on the forehead. Because it is made up of smaller proteins than Botox, Dysport diffuses a bit farther from the injection point, meaning fewer injections are needed and the relaxing onset will take effect within 3 to 5 days. Although newer to the U.S., it has been tested and used for many years in countries like Europe and South America.
Xeomin is the newest neurotoxin to arrive in the U.S. It is the most purified derivative of injectable nerotoxins. This may help to decrease the chance of developing a resistance to the medication.
About ARC Plastic Surgery:
Dr. Jeremy White is a plastic surgeon Miami specialist trained in reconstructive procedures of the entire body, as well as otolaryngology (cosmetic and reconstructive challenges in the head and neck).
With his vast experience within the surgical industry, Dr. White has treated patients all over the world, receiving numerous awards for his work. However, aside from being honored, Dr. White's real success comes from achieving and exceeding his patient's requests, while at the same time minimizing their recovery time.
Over the years Dr. White has completed a number of successful surgical body procedures including (but not limited to): tummy tucks, arm lifts, buttocks lifts, thigh lifts, liposuction, and breast enhancements / reductions.
In addition to body enhancements, Dr. White is a cosmetic surgeon Miami expert when it comes to facelifts, neck lifts, facial fillers, chin implants, eyelid surgery, and nose lifts.
Before any surgical procedure is scheduled, the humble plastic surgery Miami surgeon ensures each patient is provided with counseling and advice pertaining to their specific personal physical goals.
To schedule a consultation, or inquire about the different surgical procedures ARC Plastic Surgery offers, please call (305)-501-2000 or visit http://www.arcplasticsurgeons.com/.