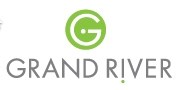 The Grand River team is excited to partner with Carl's Golfland, the greatest name in golf shops in America.
Ann Arbor, MI (PRWEB) February 04, 2014
Grand River, Inc., a leading e-commerce developer, announced that it has been chosen by Carl's Golfland to design and develop the company's new e-commerce solution. Carl's Golfland runs two of the largest off-course golf stores in America and is already one of the top internet retailers that caters to every level of golfer with their large selection of equipment and apparel, world-class practice facilities, and professional club fitting.
Grand River, a Magento Gold Partner and Partner Excellence award winner, will use eBay's Magento Enterprise Edition 1.13 to design and develop the new site for Carl's Golfland. This leading open-source, e-commerce platform delivers a scalable, cost effective, online retail solution with rich features, functionality and flexibility. The new site will include Responsive Design, accommodating tablet and mobile users browsing and buying on the site.
"We're partnering with Grand River to create a robust website that extends Carl's unique golf experience from our Michigan facilities to the rest of the country," said Neal Feldman, Vice President of Carl's Golfland. "We look forward to taking our online presence to the next level, offering our incredible selection of golf gear at exceptional pricing as well as becoming a golfer's online destination for everything a golfer needs."
The Grand River team will tap their creative design, user experience, information architecture and technical integration experience to redesign and re-platform the new site with Magento.
"The Grand River team is excited to partner with Carl's Golfland, the greatest name in golf shops in America. We are proud to work with Carl's to help them achieve their growth goals in today's omni-channel marketplace by creating a Responsive website that includes new features like custom quick-view pricing, new configuration tools and solutions that inspire golf enthusiasts across the U.S.," said Scott Robertson, partner and co-founder of Grand River. "The new site will provide the Carl's Golfland team with significant efficiencies by automating their order fulfillment process and integrating their channels."
In addition to the design and development of the new website, Grand River will provide strategic e-commerce consulting, marketing services and managed hosting for Carl's Golfland.
About Carl's Golfland
Founded in 1958 with a 750 square foot building and a small driving range, Carl's Golfland has grown to become the only off-course golf shop named to GolfWorld Magazine's 100 Best Golf Shops every year since the award was first handed out in 1985. Carl's offers the Midwest's largest selection of in-stock golf equipment and apparel from the best names in golf at the guaranteed lowest prices both in their stores and online. Both of Carl's Michigan locations have been named to the Golf Digest Top 100 Club Fitters in America and the AGM Platinum Awards honoring the best of the best in golf retail. Find more information at http://www.carlsgolfland.com or call 877-412-2757.
About Grand River, Inc.
Grand River is an industry leading e-commerce design and development company, specializing in solutions for Fortune 500, as well as mid-market retailers and multichannel companies. The firm's core expertise is in the leading open source e-commerce platforms. Clients include many of the Internet Retailer Top 500 firms such as Gander Mountain, Zumiez, Steelcase, Pet Supplies Plus, Ford Direct, Hickory Farms, World Kitchen and Lake Champlain Chocolates. Founded in 2007, Grand River ranked as number 334 on the 2012 Inc. 500 list of the fastest-growing private companies in America. Call 734.913.8000 or visit http://www.thegrandriver.com to learn more.