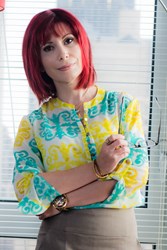 We cannot impose universal definitions on 'love' and 'relationship.' Each of us is a product of various experiences and circumstances. Therefore, we all developed different notions of what those words mean
New York, New York (PRWEB) February 05, 2014
For the first time since its founding, New York Socials emerges from the 'word-of-mouth' underground to open its doors to a wider membership base to bring the joy of dating to more New Yorkers.
The dating world can be hard to navigate for any man, but when one is successful, and incredibly busy at work, dating can almost become a chore. It is difficult to meet beautiful, intelligent women, but a New York City based company, New York Socials, provides a solution for that problem.
New York Socials is an elite members only dating club that assists men in meeting the women of their dreams. New York Socials specializes in getting to know each and every member, in order to meet the member's unique relationship goals.
"Our clients are extremely busy, which makes finding compatible women difficult for them," says Marina Margulis, the CEO and founder of New York Socials. "We assist our clients by introducing them to women whom we carefully pre-select based on clients needs and wants. Our socials are always incredibly fun, and our members enjoy meeting women that they can connect with on many levels."
In addition to socials, the club offers a variety of services, including dating and relationship coaching, image consulting, and dating concierge, as well as a number of exclusive invitation-only events, which are held for the members throughout the year.
At New York Socials, the goal is to provide an intimate yet exciting social setting for members to meet and socialize. Socials take place in private rooms of upscale New York restaurants, where everyone is able to mingle, connect, and let the sparks fly.
"We cannot impose universal definitions on 'love' and 'relationship.' Each of us is a product of various experiences and circumstances. Therefore, we all developed different notions of what those words mean," says Marina. "At New York Socials, we have the insight and expertise to offer our most discerning members a unique and thrilling dating experience that is individually designed around their desires for love and relationships."