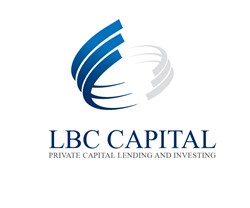 Our mission is to provide the highest return on investment to our investors in the state of California, while minimizing the risk.
Los Angeles, CA (PRWEB) February 05, 2014
Renowned and popular investment firm, LBC Capital Income Fund, is now providing mortgage trust deed investment options to all those who want to invest their money in a safe and secure manner. Making investment choice is one of the tough decisions that anyone gets to make and one need to be vigilant and extra cautious on this front. The best form of investment is the one that comes with high returns with minimal risk. Many have burnt their fingers by investing in highly volatile markets like gold, bonds and stock market. These are not only volatile but also turn out to be highly risky in nature. LBC Capital Income Fund, a California based company, has come out with a brand new investment fund that provides investors high returns on their investment. Up until recently this form of investment was only available to the Wall Street big boys - large Hedge Funds, Pension Funds, and Insurance Companies. The best part about LBC Capital Income Fund is that it does not pave way for any risky investment and its transactions are transparent, simple and straightforward.
LBC Capital Income Fund, a renowned and reputed private mortgage investment firm, has come up with a minimal risk mortgage trust deed investment option to all those who would want to invest money in safe and secure manner. It is a well known fact that the kind of choice that one gets to make on investment is absolutely important as it can make or break opportunities to a great extent. Investors who are making investment decisions need to pay adequate attention to all of the investment details and should ensure to maintain a vigilant attitude from the beginning to the end. LBC Capital Income Fund has now come up with a brand new investment plan that offers investors higher ROI (ranging between 7 and 10% per annum). It provides for a more safe and secures investment option that keeps the investors away from risks and assures stable returns.
LBC Capital Income Fund is a prominent mortgage fund that offers interim finance, short term bridge to commercial as well as residential properties in California. The company is known to create, acquire, sell and underwrite private funded, first and second trust deed loans in the State of California. The fund is managed by the Mortgage Company Lending Bee, Inc. whose combined industry experience exceeds 40 years. LBC Capital Income Fund is a trusted and reliable mortgage fund company that is compliant with the rules and regulations of California Department of Corporation. It is now seeking investors to invest with their firm and assures to provide 7-10% annual return on the investment made. Until recently, this type of investment was only available to the Wall Street big boys and Hedge Funds. Lending Bee, Inc., the fund's manager, rolled out this opportunity to all qualified working Americans that meet accredited investor criteria in the state of California and have a minimum investment of only $25,000. Not all of the fund companies are reliable and some attractive offers come with a lot of loopholes not to mention the fact that minimum investment into most hedge funds is north of $1 million.
LBC Capital Income Fund has won the trust of people with its insured title set up which does not give rise to any sort of investment problems and issues. Many people blindly go with bank deposits but it is not a wise option. The money invested should give good returns; otherwise, the investor is in for a loss. Bank deposits come up with zero to petty returns and are not a match for the current financial set up. Stock market, bond market, commodities and gold markets are very volatile. Such investments may bring exuberant returns; they may also wipe out your initial investment capital, due to high risk and high volatility of such investments.
Safety and security of the investment made turns out to be one of the prime issues and once this particular area is taken care of with good returns then it is the most beneficial investment option. Though on the surface gold, silver, bond and stock marketing seem to be catchy and interesting, it comes with a lot of complication as well. The markets surrounding these areas are highly volatile in nature and does not provide for consistent returns on investments. LBC Capital Income Fund provides for a more reliable and safe option coupled with high returns on the investment, a combination that is quite rare to spot. This particular set up works based on the real estate trust deeds. In this case, the properties that LBC Capital lends on, have ample of equity and the titles of the property are insured by one of the most reputable title companies in the country and there need not be any worries about the returns. Sit back, relax, and pick up your dividend check from the mail at the beginning of every month or simply chose an option to re-invest your dividends. The fund only goes with trust deeds that are secured by real estate and has at least 35% equity. Given such arrangement, the fund offers a stable return on investment, while providing multiple levels of protection to its members.
The minimum investment amount with LBC Capital Income Fund is $25,000 and investors are sent the monthly check details by mail at the beginning of every month. The investors can also choose to reinvest their dividends monthly. LBC Capital Income Fund accepts money through self-directed IRA accounts. The fund company has a dedicated support team that provides immediate attention to any queries that investors have. It not only handles money management for investors, but also provides much needed hard money loan funding for the borrowers directly or through approved banks, mortgage brokers or Realtors and Real Estate agents.
LBC Capital Income Fund's mission statement says, "Our mission is to provide the highest return on investment to our investors in the state of California, while minimizing the risk. We represent the interest of our investors and do not make our management fee until the investor makes preferred return of 8% per year."
For more details regarding LBC Capital Income Fund, visit us at: http://www.lbccapital.com