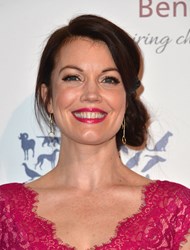 New York, NY (PRWEB) February 04, 2014
BELLA Magazine announced the official re-launch of the magazine, NYC's premiere newsstand publication offering an insiders guide to one of the most affluent and bustling areas in America. BELLA will be unveiling a sleek new look, and will be introducing compelling new writing and dynamic new sections specifically tailored for the modern urban women of today. The revamped magazine spotlights the ideal that Beauty is Defined by You and offers a sophisticated combination of fashion, beauty, health, philanthropy, arts and culture, cuisine, celebrity and entertainment. The first issue of the new BELLA will be on newsstands on March 1st with Bellamy Young of the ABC drama series Scandal gracing the cover.
BELLA's rate base is 70,000 copies per issue and reaches the hearts and homes of over 250,000 consumers every issue. The brand delivers information and inspiration about what matters most to women in New York City and its influence extends to every life stage, from young adults and new parents to established families and empty nesters. Past celebrities included in the magazine include the likes of Christie Brinkley, Max Azria, and Kate Walsh, and with BELLA now gearing up, you can expect to see even more big name celebrities, in-depth coverage, and features such as A Girls Gotta Eat Restaurant Guide, A Novel Idea, The Agenda: Top things to see and do in NYC, and Behind the Ropes (Society & Event Pages) in each issue.
BELLA also boasts a digital presence with over 55,000 users each month. Every issue is available on your computer or mobile device at issue.com/bellanyc. Exclusive content is also posted daily to BELLANYC.com, ensuring daily interaction with New York women who embrace their own definition of beauty.
BELLA hosts and sponsors several high profile events and parties throughout the year, many focusing on local and national charities. Past events have included the Summer Issue Party with Christie Brinkley, "Working on a Dream" at the NYSE, and BELLA's Winter Wonderland 2013. It has also been featured in the New York Daily News, People Magazine, Vogue.com and on Good Morning America and the View.
The publication has brought in some of New York City's most influential editors, publicists, writers, stylists, photographers and the like. The new notable team includes the famous celebrity stylist Derek Warburton, who will be taking over as the new Style Director, Publicist and Travel Writer, Gwen Wunderlich-Smith, who will be the new Culture & Lifestyle Editor, Beauty Blogger Dara Kaplan who will move into the role of Luxury Travel and Beauty Editor, Pamela Peckerman, the Accessory and Style expert, and Dionne Clarke, the Los Angeles Contributor.
The publication can be found on newsstands at Hudson News, Barnes & Noble, Duane Reade and major supermarkets, as well as luxury hotels including Ocean Place Resort & Spa in Long Branch, NJ and at The Four Seasons Hotel in Manhattan. The magazine also reaches as far as tri-state area businesses and events such as doctor's offices, salons and spas, luxury boutiques and event gift bags. It retails at $4.95 per issue.