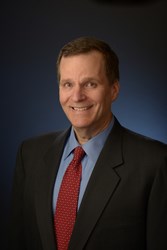 Our over 1,000 daily blog postings can be easily searched for the medical malpractice information you need
Baltimore, Maryland (PRWEB) February 18, 2014
MedicalMalpracticeLawyers.com is the premier free website connecting victims of medical malpractice throughout the United States with medical malpractice lawyers in their state who may assist them with their claims.
MedicalMalpracticeLawyers.com's blog provides useful and timely information regarding medical malpractice issues and other interesting and relevant information on a daily basis, having published more than 1,000 consecutive daily blogs.
Our blog discusses recent medical malpractice verdicts throughout the United States, ongoing changes in medical malpractice laws in various U.S. states (both proposed and passed), results of recent medical studies, issues regarding the proper discipline of negligent medical providers, medical malpractice tort reform efforts (both proposed and passed) in many U.S. states, federal medical malpractice claims involving the VA and other federal entities, new and evolving issues involving medical malpractice claims, efforts at improving patient safety (and how they may affect the occurrence of medical malpractice), drug and medical device warnings and recalls, and many other relevant, timely, and interesting news and events affecting medical care in the United States.
We make it easy and fast to search our extensive blog postings for information that you may need now or that you may otherwise find interesting, educational, and informative.
We invite you to visit our blog home page and enter relevant search terms in the "Search" box on the left side of the page to find the information you need.
To discuss your medical malpractice questions with a local medical malpractice lawyer in your U.S. state, just complete a brief, simple secure form and submit it to us!