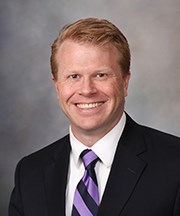 This trial will determine whether a targeted nonchemotherapy-based treatment can replace traditional chemotherapy-based treatment as the initial therapy for a patient with CLL.
Philadelphia, PA (PRWEB) February 03, 2014
The ECOG-ACRIN Cancer Research Group (ECOG-ACRIN) announced today that it has activated E1912, a randomized phase III clinical trial to evaluate the ability of the combination of ibrutinib and rituximab to prolong progression-free survival in previously untreated patients between the ages of 18 and 70 with chronic lymphocytic leukemia (CLL) or small lymphocytic lymphoma (SLL). The regimen will be compared with the standard chemoimmunotherapy treatment of fludarabine, cyclophosphamide, and rituximab (FCR). E1912 is being led by ECOG-ACRIN under the sponsorship of the National Cancer Institute (NCI). Pharmacyclics, the manufacturer of ibrutinib, is supporting E1912 under a Cooperative Research and Development Agreement with the NCI and a separate agreement with ECOG-ACRIN.
"This is a critical trial designed to determine whether a targeted nonchemotherapy-based treatment can replace traditional chemotherapy-based treatment as the initial therapy for a patient with CLL," said lead investigator Tait D. Shanafelt, MD, Professor of Medicine and Professor of Medical Education, Mayo Clinic, Rochester, MN. "In addition, E1912 is a registration trial, which if successful, could lead to a new FDA indication for ibrutinib as initial treatment for CLL in the future."
E1912 has an accrual goal of 519 patients and recruitment to the trial will involve participation from the three other network groups of the NCI National Clinical Trials Network that conduct cancer research in adults, like ECOG-ACRIN.
CLL, the most common adult leukemia in the Western world, accounts for about 11 percent of all hematologic neoplasms. According to the American Cancer Society, about 15,700 people in the United States will be diagnosed with CLL in 2014 and most will be 65 years of age or older; the disease almost never affects children or teens. In total, approximately 100,000 individuals in the United States are currently living with the disease.
At the time of diagnosis, a majority of patients with CLL have early stage disease and no specific symptoms. The initial management of such patients is typically close observation until symptoms develop. About 70 percent of patients with CLL will eventually require treatment and a majority of patients diagnosed with CLL will ultimately die from CLL or CLL-related complications. At present, CLL remains an incurable disease.
Ibrutinib is an orally-administered irreversible inhibitor of Bruton's tyrosine kinase (BTK), a protein that is overexpressed in patients with CLL. Early trials suggest that ibrutinib is effective and well-tolerated in patients with relapsed/refractory CLL and that combining it with anti-CD20 monoclonal antibodies may improve efficacy. Rituximab, an injected monoclonal antibody that destroys B cells, has been proven to be effective in treating CLL and other types of leukemia.
Despite the improved efficacy of traditional chemotherapy-based treatment in recent years, only 40 to 45 percent of patients with CLL treated with these approaches currently achieve a complete response and nearly all patients (including those achieving complete response) eventually relapse. While aggressive chemotherapy-based treatment regimens prolong survival, they are associated with substantial side effects.
"Although the experiences of patients in early trials suggest that ibrutinib has a more favorable side effect profile than standard chemotherapy-based treatment, it is unknown whether the ibrutinib-based treatment is as effective," said Dr. Shanafelt. The E1912 trial will answer this question. "We hope that the data from this trial will usher in a new era, one in which most patients with CLL who are in need of treatment can be managed with better-tolerated targeted therapy, and that chemotherapy and its side effects can be relegated to a fallback plan."
"This trial exemplifies the major effort of the ECOG-ACRIN Leukemia Committee to test exciting new therapies in the treatment of acute and chronic leukemias in large phase III trials for the benefit of current and future patients," said Mark R. Litzow, MD, Chair, ECOG-ACRIN Leukemia Committee and Professor of Medicine, Division of Hematology, Mayo Clinic, Rochester, MN.
The E1912 trial will also compare the effect of the therapies on health-related quality of life (HRQOL). Investigators will longitudinally evaluate HRQOL over the long term—specifically, at a planned 12-month response evaluation and then every six months thereafter for two years. At these time points, patients assigned to the ibrutinib-rituximab combination will still be receiving continuous therapy, but those assigned to FCR will have completed active treatment.
"The inclusion of health-related quality of life as an important secondary endpoint will allow investigators to understand treatment-related symptom burden from the patient's perspective," said the study's lead investigator for patient-centered outcomes, Lynne I. Wagner, PhD, Associate Professor, Northwestern University Feinberg School of Medicine, Chicago, IL. "E1912 also provides a unique opportunity to investigate whether improved health-related quality of life is linked to improved disease control."
About the ECOG-ACRIN Cancer Research Group
The ECOG-ACRIN Cancer Research Group is a multidisciplinary, membership-based scientific organization that designs and conducts biomarker-driven cancer research involving adults who have or are at risk of developing cancer. The Group was formed in May 2012 by a merger that combined the complementary strengths of the Eastern Cooperative Oncology Group (ECOG) in cancer therapy and the American College of Radiology Imaging Network (ACRIN) in cancer imaging. ECOG and ACRIN were two highly respected National Cancer Institute (NCI)-sponsored cancer cooperative groups. ECOG-ACRIN comprises nearly 650 member institutions in the United States and around the world. Approximately 6000 physicians, translational scientists, and associated research professionals from the member institutions are involved in Group research, which is organized into three scientific programs: Cancer Control and Outcomes, Therapeutic Studies, and Biomarker Sciences. ECOG-ACRIN is supported primarily through NCI research grant funding, but also receives funding from private sector organizations through philanthropy and collaborations. It is headquartered in Philadelphia, PA, as is PrECOG, LLC, a not-for-profit company that partners with ECOG-ACRIN and industry to develop and conduct clinical trials in all areas of oncology. For more information, visit http://www.ecog-acrin.org or call 215.789.3631.
###