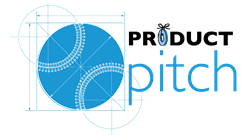 Somerville, MA (PRWEB) February 03, 2014
Today, The Grommet announces the second annual Product Pitch competition in which makers, entrepreneurs and inventors will compete to bring their innovative product ideas to market. The competition will culminate in a live event taking place at Boston's historic Fenway Park on Thursday, March 20th. The Product Pitch winners will bring the products to market via the expert consultation of The Grommet product launch team.
Call for Product Submissions:
This year, we are looking for problem solvers or hacks – or a better, more innovative way of doing something. All makers, entrepreneurs and inventors should enter product concept submissions that are either ready for crowdfunding OR ready for market by midnight on Friday, February 7th. The Grommet's community will then vote for favorite products and the top six finalists will go to Fenway Park to compete on March 20th.
Candidates should submit their product here.
Why we're doing this:
The Grommet prides itself on supporting makers and giving them the audience, amplification and platform to be successful in the long term. By hosting Product Pitch, The Grommet can attract the best makers and guide them toward launch. It's win-win: Harnessing the power of good ideas allows consumers access to more innovative, unique products.
Winning Prize:
The winner of last year's event, THINX, went on to achieve a successful Indiegogo campaign and officially launched on The Grommet in January, 2014. This year two winners will be crowned, one product that is ready for crowdfunding and one that is ready for market. The makers of this year's winning products will again have full access to The Grommet's consultative advice, expertise and other prizes including dedicated promotion on Boston.com.
Further Information:
The event furthers The Grommet's mission, as the online marketplace and product launch platform for innovative and undiscovered products. The platform sources many products at their earliest stage, giving young companies the ability to test markets and gain crucial feedback from both community members and the product experts at The Grommet.
Joanne Domeniconi, Co-Founder and Chief Discovery Officer at The Grommet says "Product Pitch at Fenway Park is our favorite time of the year. Supporting Makers and championing that movement is what it's all about for us."Jules Pieri, Co-Founder and CEO of The Grommet says "The Grommet only does one event a year so we like to go big. Like Fenway Park big. The levels of expertise that will be present at Product Pitch this year are unparalleled. It's like Shark Tank but more empowering." More information about the event and rules for submission can be found on The Grommet's website here.
About The Grommet:
Founded in 2008, The Grommet is a curated online marketplace and product launch platform for undiscovered products that's reshaping the way people fundamentally launch, discover, share, influence and buy products online. Its mission is rooted in the philosophy of Citizen Commerce™, a movement that enables product purchases that express powerful contemporary values around sustainability, quality, technology and social enterprise. Since its founding, The Grommet has grown into a trusted and influential source for launching new products, having been among the very first to discover Fitbit, Soda Stream and Bananagrams, and making them into household names. To learn more about The Grommet's products and mission visit the website at http://www.thegrommet.com and CEO Jules Pieri's blog at http://jules.thegrommet.com/. You can also follow them on Twitter, Instagram and Pinterest and Facebook and watch their videos on their YouTube channel.