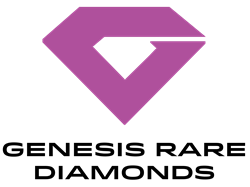 3.22 carat Fancy Brownish Pink Ring, Radiant Cut, valued at over $400,000
Toronto, Canada (PRWEB) February 03, 2014
Genesis Rare Diamonds is holding our first ever Silent Auction and Open House on Saturday, February 8 and Sunday, February 9 from 12 pm until 4 pm at their new 7,500 square foot Toronto-based head office and showroom at 49 Ontario Street, 7th floor.
Just in Time for Valentine's Day
The items up for the auction will include over 100 loose natural fancy colour diamonds as well as a large selection of custom-made diamond jewelry. Some of the featured pieces include:

3.22 carat Fancy Brownish Pink Radiant cut diamond in a ring setting (Valued at over $400,000)
10.04 carat Fancy Orangy Brown Radiant cut diamond in a ring setting
A selection of internally flawless yellow diamonds ranging from one to several carats in size
A selection of rare and beautiful pink diamonds from the Argyle diamond mine (Australia)
All pieces will be available for inspection and Genesis Rare Diamonds staff will be happy to answer any and all questions prior to a bid being placed on any specific item.
Both the general public and existing clients of Genesis Rare Diamonds are welcome to show up on either day of the open house. To ensure unfettered access to the auction, please confirm your spot or ask any general questions by contacting us directly at 1-877-927-0030.
You may also visit the Genesis Rare Diamonds website, click on the 2014 Auction page to view all items and place a bid online. The online bidding will continue to be available until February 14th 2014.
About Genesis Rare Diamonds
Genesis Rare Diamonds specializes in the trading of some of the world's highest quality conflict-free natural colour diamonds.
For more information about Genesis Rare Diamonds, please visit http://www.grdiamonds.com, like us on Facebook, follow us on Twitter, read our blog or check us out on Pinterest.
-30-
For more information, contact:
Jeff Kushner, President
jeff(at)grdiamonds(dot)com
416-645-2017 ext #164