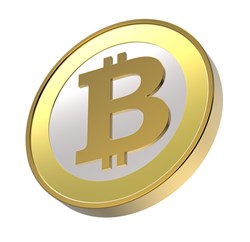 Over the course of its career as a digital currency, Bitcoins has gradually become something from nothing.
London, UK (PRWEB) February 06, 2014
ForexMinute has proved its mettle as the world's leading forex news portal. It has further impressed its visitors by providing them a wide range of forex education resources. One among such resources is the lessons on how to trade Bitcoin online.
Over the course of its career as a digital currency, Bitcoin has gradually become something from nothing. Its escalating popularity has not only attracted investors all around the world, but numerous renowned forex brokers have also started offering the option to trade Bitcoins for USD and other leading currencies – giving this digital currency a podium it deserved from the very start.
And the role of ForexMinute in publicizing Bitcoins for its unique features is also worth mentioning. The portal has also brought the latest information on Bitcoins, such as latest news, fundamental and technical analysis, brokers' reviews, as well as tips for trading Bitcoin. The portal has also updated traders with the latest Bitcoin exchange prices.
With ForexMinute listing the best brokers presently available in the Bitcoin market, it simply aims at assisting the new traders in their quest of finding the most reliable platforms to trade this digital currency. The portal has itself reviewed each and every listed Bitcoin broker, based on their trading platforms, user-friendliness, services and features, customer support and many other factors.
What ForexMinute aims in the end is the safest and the most profitable Bitcoin online trading for its visitors. And it is indeed performing its job flexibly.
About ForexMinute
ForexMinute, the world's leading Forex news and views portal, offers a whole new section discussing the news about Bitcoins, as well as the methods to trade the virtual crypto-currency. The portal further provides the very best tools to novice traders to become a professional ones within no time. Also, it helps the Bitcoin brokers provide high-end user-friendly trading experience to traders with an array of resources e.g. financial news by the minute, fundamental and technical analysis, etc.
For more information, visit http://www.forexminute.com or call +1 800 758 5780.
You can have the ForexMinute newsletter delivered to you each trading day. Simply sign up today. You will be kept up to date on the latest market action. It's free and simple - http://www.forexminute.com/newsletter.