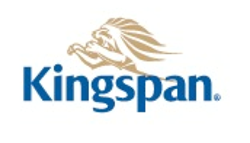 With WikiSTIK our customers have important product information they use every day.
DeLand, FL (PRWEB) February 05, 2014
Kingspan Insulated Panels announced new features and usability improvements on its WikiSTIK ™—an auto-updated architectural binder—and the launch of its first WikiSTIK mobile app. Kingspan WikiSTIK gives registered users access to the most recent product information and specifications by simply plugging in and syncing; Kingspan WikiSTIK Mobile provides direct access from mobile Apple® devices and is available for free download at the App Store via iTunes.
Kingspan WikiSTIK and Kingspan WikiSTIK Mobile offer value-added benefits to users:

Always Current
Extremely Portable
Platform Agnostic
Specs Customization as Needed
Eco-Friendly and Sustainable
User Friendly
Kingspan WikiSTIK works as easy as a flash drive, putting building product information and technical data at the design professional's fingertips and eliminating the need for manual updating and distribution of notebooks. The WikiSTIK interface is a Java based application that runs identically on both Mac OS X and Windows based computers, with no installation required. Users simply launch Kingspan WikiSTIK on the flash drive provided.
Kingspan WikiSTIK Mobile is an app that allows users to enjoy fast access to the same comprehensive information, without any external plug-ins. It is compatible with iPhone®, iPad®, and iPod® touch and requires iOS 7.0 and later. Search "Kingspan WikiSTIK" in the App Store to access the app and download for free.
Kingspan WikiSTIK and Kingspan WikiSTIK Mobile feature the full architectural binder information, specifications, brochures and construction details for Kingspan - North America for architects, specifiers, installers and others throughout North America. Additionally, customers now have the ability to identify and locate their designated Kingspan Representative with a new graphical point-and-click map.
WikiSTIK is a unique solution to an industry-wide problem that has existed for decades. Kingspan understands the competitive advantage of having the most up to date information in the field, no matter the environment.
"With WikiSTIK our customers have important product information they use every day— easily accessible," said Kingspan's Business Development Manager Keith Spurlin. "They appreciate the confidence in knowing they have the most current specifications and information available when working with clients and installers, or making important project decisions," he added.
About Kingspan Insulated Panels - North America
Kingspan Insulated Panels is a global leader in the manufacturing of insulated metal wall and roof panels. It serves the commercial, industrial, architectural, cold storage and food processing markets and is committed to delivering the most advanced building products. Kingspan has five North American production locations: DeLand, FL, Modesto, CA, Columbus, OH, Caledon, Ont. and Langley, B.C. For more information, please visit http://www.kingspanpanels.us and http://www.kingspanpanels.ca. Follow us on Facebook, Twitter, Google+, LinkedIn, and YouTube to stay connected.