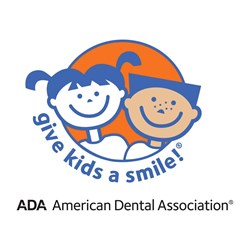 cbg is committed to helping individuals obtain the best dental plan for their families.
Minneapolis, Minnesota (PRWEB) February 05, 2014
To help raise awareness about the importance of pediatric oral health, cbg|CONFIDENT supports the American Dental Association's 12th annual Give Kids A Smile Day February 7, 2014 by releasing a list of their top ten favorite books that help kids learn about how to care for their teeth.
Give Kids A Smile is a nationwide program first held by the American Dental Association (ADA) in 2003 to provide care and raise awareness of the importance of access to dental care for low-income children.
"cbg is committed to helping individuals understand what pediatric dental coverage is included in Affordable Care Act and how to obtain the best dental plan for their families," says cbg's spokesperson, Muriel Otto. "Unfortunately we're finding that not all children have the care they need, but Give Kids a Smile Day offers screenings, treatments and education to more than 450,000 under-served children."
To help children learn good dental care habits, cbg has chosen their ten favorite children's books which introduce healthy dental routines and stress-free dentist's visits.

"The Berenstain Bears Visit the Dentist" by Stan Berenstain.
"The Tooth Book: A Guide to Healthy Teeth and Gums" by Edward Miller.
"Elmo Visits the Dentist" by P. J. Shaw gives children a good idea what to expect when visiting the dentist.
"Pony Brushes His Teeth" by Michael Dahl. Part of the Hello Genius line, Pony learns to brush his teeth every day because he eats every day.
"ABC Dentist: Healthy Teeth from A to Z" by Harriet Ziefert. This book is designed to calm anxious young dental patients with 26 letter-specific dental facts.
"How Many Teeth?" by Paul Showers. This book explains why teeth fall out and what teeth look like, encouraging good dental care.
"The Tooth Book" by Dr. Seuss In classic "Seuss" style children are introduced to everything that need to know about teeth, where they come from, what to do with them, and how to care for them.
"Brush Your Teeth, Please" A Pop-up Book by Leslie Mcguire Children can't resist a pop-up book, and this one is fun and informative.
"Brush, Brush, Brush!" by Alicia Padron introduces kids to brushing. The sing-song style will have kids begging to brush more.
"Melvin the Magnificent Molar" by Julia Cook. A look at the world from Melvin's point of view, encourages children to care for their smile.
The ADA recommends a "well baby" dental examine for children within six months of the eruption of the first tooth and no later than the first birthday. Besides checking for tooth decay and other problems, the dentists will demonstrate to parents how to clean the child's teeth properly and how to evaluate any adverse habits such as thumbsucking. To read more tips from cbg about dental health habits for children, visit http://www.shopindividualdental.com.
About cbg:
cbg provides standalone dental insurance, designed for individuals and small groups who want more than the pediatric coverage required by the ACA.
For more than 15 years insurance professionals, employer groups and individuals have turned to cbg for help with their dental insurance needs. cbg also offers non-insurance discount plans, security and identity theft and tele-medicine programs. cbg utilizes state-of-the-art web systems combined with superior service to provide a unique experience to consumers and its agent distribution partners.
Get instant quotes for standalone dental care for individuals and families is available at http://www.shopindividualdental.com.