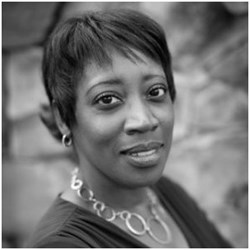 Generational biases can erode trust and cause communication breakdowns in multi-generational workplaces.
Raleigh, NC (PRWEB) February 04, 2014
GE Hitachi Nuclear Energy will host the 2014 U.S. Women in Nuclear Region II Conference in Wrightsville Beach, North Carolina on February 4th and 5th. The two-day conference theme of "Waves of Change, Oceans of Opportunities - Leading Nuclear Energy into the Future" brings together experienced industry executives, technology experts and motivational speakers. The conference will specifically focus on different elements of change, which includes a personal development track that features award-winning CEO, Olalah Njenga of YellowWood Group. Njenga, known for her approachable yet get-to-the-point presentation delivery, will present one of her signature topics, "Leading Across The Generations".
Njenga remarks about her topic, "My presentation is designed for both managers and leaders to help them better understand the generational differences that impact the workplace, as well as, the generational biases that can erode trust and cause communication breakdowns."
With multi-generational workplaces becoming the norm for many US companies, Njenga's topic is both timely and relevant. The conference's goal in having executives, experts and speakers present is to bring awareness, education and personal development sessions that provide a success path through change.
Njenga offers a personal perspective because she has experienced both the challenges and the opportunities that come with having a multi-generational team. By understanding that culture evolves but values endure, Njenga offers relevant advice on how to be a successful leader and enjoy the rewards of the evolving workplace.
The U.S. Women in Nuclear Region II Conference is being hosted by the Holiday Inn Sunspree. Additional information is available at http://www.winus.org/.