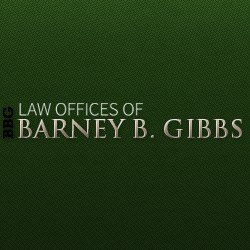 Orange County, CA (PRWEB) February 04, 2014
Attorney Barney B. Gibbs of The Law Office of Barney B. Gibbs was honored to receive an AV Preeminent® peer review rating on the nation's oldest legal rating service, Martindale-Hubbell®.
According to Martindale, "AV Preeminent® is a significant rating accomplishment - a testament to the fact that a lawyer's peers rank him or her at the highest level of professional excellence."
To be AV® rated, an attorney is analyzed in five key areas: legal knowledge, analytical capabilities, judgment, communication ability and legal experience.
Legal knowledge refers to an attorney's familiarity with the laws pertaining to their area of practice. Analytical capabilities concerns an attorney's skill in analyzing a case and creatively applying their legal knowledge. Judgment refers to a lawyer's ability to discern the major factors that drive the outcome of a case. Communication ability refers to an attorney's ability to communicate effectively to both clients and the judiciary, and legal experience is an attorney's overall length of time in the field and representative cases.
Mr. Gibbs' peers rated him in each of these areas on a scale of 1 to 5 with 5 being the highest. His ratings placed him in the highest legal rating bracket – AV Preeminent®.
One attorney who rated Mr. Gibbs had this to say about him: "His ethical standards are of the highest caliber and he is well respected by his peers as well as the judiciary. I have in the past, and will continue in the future to recommend him without reservation to those in need of a skilled and experienced criminal defense attorney."
Martindale-Hubbell® ratings serve as "an objective indicator of a lawyer's high ethical standards and professional ability."
About the Attorney:
Attorney Barney B. Gibbs has been practicing law for over 30 years and has handled more than 2,500 cases. Throughout his career as a defense lawyer, he has been able to secure more than a thousand case dismissals for his clients. To learn more about Mr. Gibbs or The Law Office of Barney B. Gibbs, visit http://www.gibbslawfirm.com.