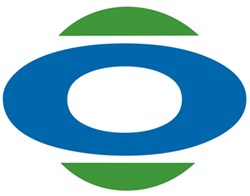 "Our cloud applications bridge video technology with business processes to enable smart video solutions that become integral to day to day work" - Alfredo Ramirez, President of Vyopta
Austin, Texas (PRWEB) February 05, 2014
Organizations are deploying more video-based solutions in 2014, fueled by the ability to integrate collaboration technologies into business processes and workflows, according to findings by Vyopta Incorporated. Vyopta, the application platform for video solutions, has experienced increased demand for and adoption of its cloud applications for video-based solutions including Video Customer Engagement, Video Content Management and Pervasive Video.
Video provides a rich communication medium for customer service, distance learning, telehealth and other high-touch, high-value interactions. Organizations are looking to leverage the power of video to drive revenue, deliver improved customer service and cost-effectively scale their organization. The democratization of video, fueled by web-based video codecs, virtualized infrastructure, more powerful computing devices, and network ubiquity, has provided the core technology; the challenge however has been assimilating video into the overall business workflow to deliver a proper solution. Vyopta has solved this challenge by developing applications that adapt video to business processes, enabling real-world video solutions that are easy to use, easy to manage, integratable with customer systems, scalable and measurable.
"Customers realize the potential value of video technology to their business; the challenge has been turning this technology into a highly used and valuable solution," said Alfredo Ramirez, President and CEO of Vyopta. "That's where we come in. Vyopta provides the missing link. Our cloud applications bridge video technology with business processes to enable smart video solutions that become integral to day to day work."
Vyopta Innovation Provides the Missing Link
Built on the Vyopta cloud platform, Vyopta applications close the gap between core video technology and customer-ready video solutions. Designed from the ground up, the Vyopta platform is open and standards based supporting multi-vendor environments and architected to scale for any size deployments. The multi tenant architecture acts as an abstraction layer, enabling video technology to be seamlessly integrated into defined workflows to deliver streamlined video solutions, finally delivering on the promise of video-based business applications.
The Vyopta Solutions include:

Video Content Management, which includes advanced automation of content recording/live streaming, transformation and publishing with Vyopta vPublish™, vControl®, vAnalytics™ and Applications Manager.
Video Customer Engagement empowering consumers and patients to access virtual subject matter experts from organizations' websites and kiosks with Vyopta vAccess™, Applications Manager and enabling them to optimize the delivery of services and outcomes with vAnalytics™ for business intelligence
Pervasive Video delivering self-service scheduled or on-demand video collaboration, with Vyopta vControl®, vSchedule™, vAnalytics™, and Applications Manager.
The increasing demand for video-based applications is evidenced by customers - from education to healthcare, energy services to technology - who have recently adopted Vyopta applications, including: New York-Presbyterian Healthcare System, the Hershey Company, eBay, ServiceNow, Specialists on Call, IBC Bank, University of Arkansas for Medical Sciences, Harvard University, Tufts University, Baker Hughes, San Jose State University, and CPS Energy.
For more information about Vyopta solutions visit http://www.vyopta.com.
About Vyopta Incorporated
Vyopta is the cloud applications platform for video, enabling companies to do more with their business video investment, revolutionizing the way they sell, service, communicate and innovate. The Vyopta family of products includes vAnalytics™, vAccess™, vPublish™, vSchedule™ and vControl®. For more information on Vyopta, visit http://www.vyopta.com.
###
Vyopta®, vControl® and vRating® are registered trademarks of Vyopta Incorporated, and the trademarks of the Vyopta family of products are trademarks of Vyopta Incorporated. All other trademarks referenced herein are the property of their respective owners. Specifications subject to change without notice.