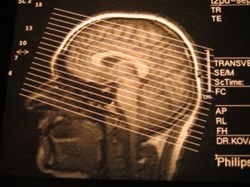 Statistics reported by the U.S. Centers for Disease Control and Prevention (CDC) show that each year, at least 1.7 million traumatic brain injuries occur either as an isolated injury or along with other injuries
New York, N.Y (PRWEB) February 07, 2014
A new 41-year study published in JAMA Psychiatry in January shows that those who have suffered traumatic brain injury face a higher risk of suffering a premature death, particularly from incidents such as suicides, accidents and assaults. According to a JAMA news release, researchers studied all patients born in 1954 or later in Sweden who were diagnosed with brain injury from 1969 to 2009. The study found that among 11,053 patients with premature death after traumatic brain injury, 2,378 or 21.5 percent died six months or later after diagnosis.
Researchers found an increased risk of dying among patients who survived six months after suffering a traumatic brain injury compared to those who did not suffer such an injury, the release states. In addition to risks such as suicide, injury and assault, brain injury patients, the study found, were also at risk for premature death if they had psychiatric or substance abuse conditions.
Statistics reported by the U.S. Centers for Disease Control and Prevention (CDC) show that each year, at least 1.7 million traumatic brain injuries occur either as an isolated injury or along with other injuries. Traumatic brain injury is a contributing factor to a third or 30.5 percent of all injury-related deaths in the United States. Also, about 75 percent of traumatic brain injuries that occur each year are concussions or other forms of "mild traumatic brain injury," CDC statistics show.
Traumatic brain injuries can cause significant emotional and financial hardships for patients and their families, says New York personal injury lawyer Kenneth A. Wilhelm.
"This comprehensive study provides new insight regarding the seriousness of the condition," he said. "The recent findings as well as CDC's data shows the effects these catastrophic injuries can have on victims and families."
Wilhelm says brain injury victims need all the resources and guidance they can get. "Patients need access to resources so they can get the treatment and rehabilitation they require in order to improve the quality of their lives. Medical and rehabilitation expenses can add up very quickly. So, it is also important that brain injury patients and their families have the necessary counsel and guidance to help understand their options."
About the Law Offices of Kenneth A. Wilhelm
The Law Offices of Kenneth A. Wilhelm is a personal injury litigation firm with an unwavering dedication to its clients. With more than 42 years of experience, our firm strives to obtain the best compensation for those who have been injured or those who have lost a loved one due to an accident or by someone else's negligence. We handle cases dealing with personal injury, medical malpractice, wrongful death, train accidents, workers' compensation, dental malpractice, motor vehicle accidents, pedestrian accidents, rape, paralysis, comas, seizures, false arrest, lead poisoning, trips and slips and falls, falls on sidewalks or stairs, elevator accidents, construction accidents, Erb's palsy, cerebral palsy, brain damage, blindness, hearing loss, dog bite cases, fire and smoke inhalation accidents, bicycle accidents, falls from windows or scaffolds, food poisoning injuries, and many other types of accidents and injuries.
Please contact our New York personal injury attorneys TOLL FREE 24 hours a day, 7 days a week at 1-800-WORK-4-YOU (1-800-967-5496). WE CAN EVEN COME TO YOU. There is no attorneys' fee unless we recover money for you. We can also help with personal injury cases in New Jersey, Connecticut, Pennsylvania, or Florida. If you have been seriously injured in any of the 50 U.S. states, please call us and we will try to help you with your case.
Other TOLL FREE phone numbers for us are:
1-800-RADIO-LAW, 1-888-WYPADEK, OR 1-800-LAS-LEYES
The Law Offices of Kenneth A. Wilhelm
445 Park Ave, 9th Floor
New York, NY 10022
(212) 545-7373
Please visit us at: http://www.WORK4YOULAW.com