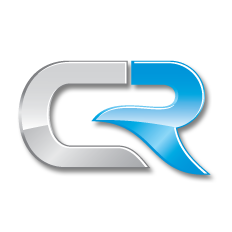 "We are excited about delivering added value to the European marketplace."
Los Angeles, California (PRWEB) February 04, 2014
Chrome River, a leading provider of expense management and supplier invoice processing software, today announced that it is supporting its international growth by expanding its European operations.
As part of this growth and expansion of resources, Nick Ludlow has joined Chrome River as general manager for our European operations. Ludlow's background includes years of working in project and finance roles in European law firms as well as over 10 years of practice management experience at Thomson Reuters ELITE.
Claire Hook has joined Chrome River's European operations as Project Manager. Hook brings over 16 years of experience as a Finance Systems Analyst at Speechly Bircham, Senior Financial Systems Business Analyst at Norton Rose and Project Manager at Ashurst. She also managed a Chrome River project from the customer side.
"I am pleased to join a company like Chrome River that has such an outstanding reputation in the marketplace, said Nick Ludlow, general manager, Europe for Chrome River. "I look forward to the exciting challenge of rapid growth and expansion into Europe."
"With the Series C funding that we recently raised, we are positioning ourselves to quickly deliver new features and functionality as well as adding significant modules and services to complement our full accounts payable solution," said Alan Rich, co-founder and CEO of Chrome River. "We are excited about delivering added value to the European marketplace."
Headquartered in Los Angeles with satellite offices throughout the U.S. and in Europe, Chrome River provides industry-leading expense reporting and invoice management solutions that offer complete process automation and cost control for an organization's accounts payable operations.
About Chrome River
Chrome River Technologies, Inc. provides expense reporting and supplier invoice automation solutions that uniquely combine the latest available internet technologies with a team of industry-leading implementation and support experts. Chrome River delivers immediate payback via a "Software as a Service" delivery model that requires no hardware, no software, and no long-term commitment. This unique service is easily configurable to meet the needs of organizations worldwide with complex expense management policies and collaborative approval processes. Additional information about Chrome River Technologies, Inc. and its solutions may be obtained by phone at 1.888.781.0088 or by visiting the company website at http://www.chromeriver.com.