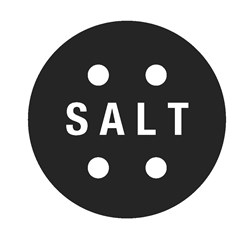 Alexandria, VA (PRWEB) February 05, 2014
Recent reports of hospitals facing a nation-wide shortage of intravenous saline solution highlight a fundamental fact of life – we can't survive without salt. As anyone who has ever been admitted to a hospital for treatment knows, the intravenous saline drip is standard therapy and the fastest way to deliver fluids and medications throughout the body.
Hospital saline doesn't just keep patients hydrated; it delivers a 0.9% solution of salt, which is composed of two essential elements, sodium and chloride. Without this saline drip, patients can end up with low levels of sodium in the blood resulting in a condition known as hyponatremia. This serious condition can lead to seizures, coma, permanent brain damage, respiratory arrest, and death, and it is why the shortage of saline in hospitals is of such critical importance.
Ironically, while a 0.9% salt solution doesn't sound like a lot, at two or three liters per patient per day on average, when factored in with the salt in the meals they're served, hospital patients get five to 10 times the amount of salt the US Government Dietary Guidelines currently recommends. Of course, hospitals continuously monitor their patients' health including blood pressure, making sure it remains within the normal range, which it does.
The hospital practitioner's current alarm over any shortages that might interfere with the delivery of this level of saline to patients should bring the minimal levels of salt consumption that are recommended by the Dietary Guidelines into serious question. Hyponatremia already affects more than 6 million people annually in the US, particularly the elderly who are fed low-sodium diets. While some individuals are salt-sensitive and could benefit from low-sodium diets, they represent a minority of the population. Efforts by federal and state governments to institute population-wide salt reduction initiatives are misguided and potentially harmful.
—30—
The Salt Institute is a North American based non-profit trade association dedicated to advancing the many benefits of salt, particularly to ensure winter roadway safety, quality water and healthy nutrition.
Links:
Salt Saves Lives Video
http://www.youtube.com/watch?v=0FEV-o8IGAQ
Hospitals face shortage of intravenous saline
http://articles.chicagotribune.com/2014-01-28/business/chi-hospital-saline-shortage-20140128_1_shortage-healthcare-providers-saline
CDC on Sodium and the Dietary Guidelines
http://www.cdc.gov/salt/pdfs/sodium_dietary_guidelines.pdf
Hyponatremia Facts
http://www.hyponatremiaupdates.com