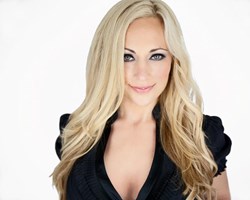 Because true love is worth it!
(PRWEB) February 07, 2014
Affinity Connections Matchmaking is raising the bar on relationships with MateSafe to encourage responsible safe dating. Dr. Jeff Collier states, when choosing to use MateSafe the potential of standing out and getting noticed are much higher. Members can feel a sense of responsibility in reducing risks associated with online or offline relationships.
Medically verified online health credentials that can allow singles to prove they are D&D, STD, and or drug free, forces others to respect health. Collier says this can protect singles that like to meet new people, also helping with building confidents while eliminating the worry.
MateSafe has a mission to help individuals act more responsible with health and interactions. Members can keep results private or share information across all dating platforms. Singles can also download the App to keep results in a cellular phone, to share when the moment is right.
About
Affinity Connections is a web-based, premium matchmaking service that caters to busy career professionals looking for love. With an end-to-end service model, Affinity will partner with expert coaches and recruiters to provide a personal search, even in the most unconventional circumstance and keep searching until the stars align.
Networking leader Tiffany Brown of Affinity Connections says, with an experience so attuned to one's needs, that it's time to be proactive and fall in love again.
To learn more about MateSafe and the potential love life that is in store, visit http://www.affinityconnections.com or visit them on Facebook and Twitter. Affinity Connections operates out of the Vancouver, BC area but works with clients all over Canada and the United States.