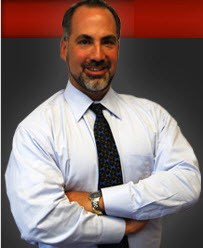 To be selected among elite national DWI attorneys to the faculty of the most prestigious national DWI educational institution, I am profoundly honored
(PRWEB) February 04, 2014
The National College for DUI Defense (NCDD) has named Evan Levow to its faculty. He was one of thirty, an elite group, selected out of more than 1,000 NCDD members.
Faculty members of the College are chosen for their DUI expertise and teaching savvy. Levow honed his teaching skills by giving numerous lectures and speaking at seminars for other DUI lawyers, judges, and law enforcement officials. His areas of DUI expertise include breath testing, blood testing, urine testing, drug recognition evaluation, and field sobriety testing.
"To be selected among elite national DWI attorneys to the faculty of the most prestigious national DWI educational institution, I am profoundly honored," said Levow, a DWI lawyer for over twenty years.
Levow has lectured throughout New Jersey and Pennsylvania, as well as in Boston, Las Vegas, New Orleans, Dallas, Seattle, Connecticut and Ohio. He will be a key note speaker at the 8th annual "Diving into a DUI Case - A Legal Seminar", held in Key West, Florida in February.
New Jersey DWI Lawyer Evan Levow is the senior and managing partner of Levow & Associates and a nationally recognized DWI attorney. Articulate and knowledgeable in both the law and science of DWI, Levow appears on television, in newspapers and on the radio, speaking on the intricacies of DWI law and defense strategies. His practice is limited to defending DWI charges, having represented thousands of drivers throughout New Jersey.
Levow currently teaches courses at the New Jersey Institute for Continuing Education. He is also authoring The DWI Book – New Jersey and New Jersey DWI Defense: The Law & Practice.
The National College for DUI Defense, Inc. is a professional, non-profit corporation dedicated to the improvement of the criminal defense bar, and to the dissemination of information to the public about DUI Defense Law as a specialty area of law practice. College members represent the most experienced DUI defense attorneys in the country.
If you are facing charges for a DWI in New Jersey, contact an experienced DWI lawyer. Unlike many other traffic related charges, conviction for a DWI may have serious consequences, especially if the incident involved injury to another person or property, or is a second, third, or greater DWI. Contact Levow & Associates for a free consultation regarding your matter.
About Evan Levow:
Evan Levow is a NJ DWI lawyer and the founder of Levow & Associates law firm. Serving clients in Pennsylvania and New Jersey, his practice is 100% dedicated to DUI defense. He has lectured throughout the country on breath testing, blood testing and field sobriety testing issues. He can be contacted at:
Evan M. Levow | Levow & Associates | 1415 Route 70 East | Suite #200 | Cherry Hill, NJ 08034 |(856) 428-5055 | (877) 735-2288 | http://www.nj-dmv-dwi.com