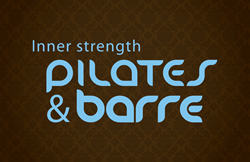 I cried when I saw the final video. I am so proud of how much we help our clients.
Adelaide, South Australia (PRWEB) February 05, 2014
Inner Strength Pilates and Barre are very proud to release their new explainer video on how they run their Pilates classes.
It's designed to help potential new clients understand just how Inner Strength Pilates Adelaide conduct their Pilates Classes.
Owner, Tamara Gollan, was emotional seeing the final edit of the video saying, 'I cried my eyes out! It makes me so proud as I care so much about helping all our wonderful clients. If you could hear all the life changing stories I hear every day, you'd be amazed and honoured to work with such amazing team members and wonderful clients.'
The video takes the viewer through some of Inner Strength Pilates client stories, explains how new clients can get started with their individual assessments and then how the individualised Pilates classes work.
Mrs. Gollan continued, 'In the individualised assessment the new client is taken through a full postural assessment, to assess their situation and what Pilates program will be right for their specific situation'.
'From the assessment a program is developed and tailored specifically for the client. The client can then join in our small class size of no more that 5 people and receive individualised attention to help them progress through their program. It's like having a personal trainer for each class' said Mrs. Gollan.
'Small class sizes with expert and attentive Pilates instructors allows each client to receive guided attention to ensure they are doing each exercise with the correct technique and posture' Mrs. Gollan added.
The Pilates classes video runs for three minutes and five seconds.
With two studios and growing to 5 in the next few months clients can attend the Pilates classes and/or the barre classes.
A timetable is available for new and existing clients to book, pay, change or cancel their class times and a frequently asked questions page and a live chat feature helps new visitors to the site to answer their own questions.